Free Help with Covered California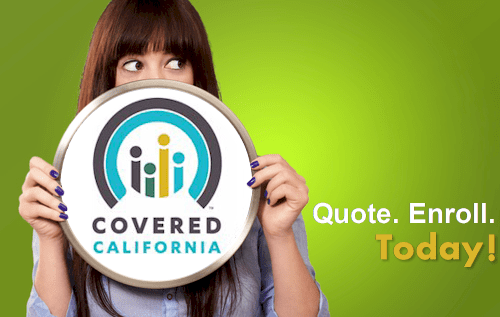 Two Ways to Enroll :
Access our simplified Covered Ca application here (generally saves 45 minutes off standard one)
or
Call us at 800-320-6269 to enroll by phone
Save time, money, and hassle.
If you have questions about income, household, etc, call us!
We can quickly make sure you're using the right information to maximize tax credit.
Check out our Google Reviews here
You can always run your quote here:

---
Help with Existing Covered Ca Account
If you need help for an existing Covered Ca account, follow these steps and we can help you with the renewal:
Log-in to your account at Covered California (must be logged in)
Click on the "Get Help" up top and then "Find Local Help" and then "Find Certified Insurance Agent" on right.
Click on "Find an Agent" and search for last name "Jarvis" on the right side.
Click on "Dennis Jarvis" and hit designate. Hit "Continue" and check 3 boxes with signature.
Just email us when completed and I'll see if there are any requirements affecting renewal.
Thanks!
---
Get Expert Help at No Cost to You
As Certified Covered Ca Agents, our service is completely free to you
We have a combined 30 years of California health insurance experience
We understand the Tax Credit!
---
Open Enrollment or Special Enrollment
From Nov 1st - Jan 31st, we can enroll in Covered California and off-Exchange plans.
Outside of that, we can help with Special Enrollment Enrollment:
Loss of coverage
Marriage
Birth
Move that affects options
You can access the online application here:

---
We Can Do The Work For You (at no cost to you)
Please email us the following and we'll send back your expected subsidy and best plan value.
# of members in household (enrolling or not; all file taxes together)
best estimate for this year's household income (roughly line 7 on the 1040)
zip code and dates of birth

Please let us know if we can help in any way.
Again, there is absolutely no cost to you for our services. Call 800-320-6269 Today!