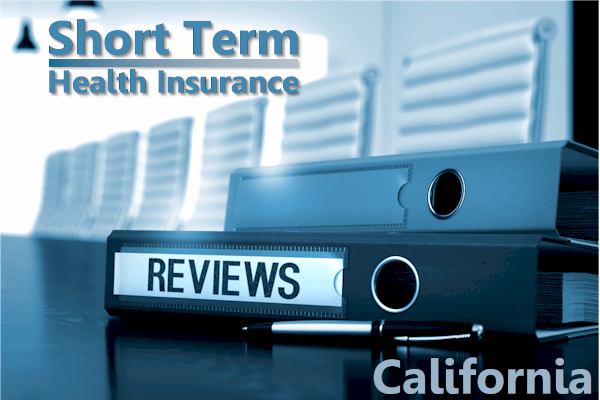 UPDATE: California banned all short term health insurance plans eff 9/1/2018.
In California we now only have AlieraCare health sharing InterimCare plans.

You can quote AlieraCare short term plans here.
Learn about AlieraCare plans for short term health here.
Notes on AlieraCare InterimCare plans:
Coverage can start midnight following enrollment
We can cancel month to month with blocks of coverage up to 11 months
AlieraCare is now the only short term plan in California as short term health insurance plans have been banned eff 9/1/2018.
The rates quoted are the best available on the market
Short term works best for injury/illness but does not cover pre-x conditions
AlieraCare does not decline based on health
There is no cost for our services!
Quote and online application available here:

Information below is for States that still have short term health carrier options.
---
In some respects, this is going to be short article at this point in time.
We use to have a few short term health carriers to choose from in California.
Anthem Blue Cross
Blue Shield of California
Aetna
United
And some smaller carriers.
Most of the major carriers pulled their short term health plans when the ACA law passed in 2014.
Add to that a recent change in the maximum length of time a person is allowed to have short term (3 months).
A few carriers are currently in the process of refiling with the State to meet this new 364 day max requirement.
The State always takes long to process these requests.
So, who do we have for our Short term health insurance coverage needs and review?
IHC which partners with Anthem Blue Cross.
To jump right to the short term health quote:

Until we get more carriers back, let's review this short term health option.
---
Current Short term health review
Short term is very very popular right now so we're lucky we have at least one legitimate option.
We'll explain after the review why short term is so needed right now but let's jump into the current review.
IHC is a small health care insurance carrier.
They've exploded since 2016 due to their short term health plan remaining on the market.
Originally, they partnered with Anthem Blue Cross of California to launch the plan which is good news.
Anthem is one of the top 3 California carriers in terms of marketshare.
They know the market (which is not an easy task) and they add an air of legitimacy to IHC.
Most importantly, IHC uses the MultiPlan network with over 900,000 providers nationwide.
This is very important.
Your health plan is only as good as the doctors it allows you to see.
---
Review and comparison of California short term health plans
Let's review our lone legitimate carrier.
We have helped 1000's of Californians compare, purchase, and use IHC for short term.
Based on our experience, let's look at these core constraints:
Pricing
Networks
Membership
Claims
---
Pricing review for short term plans
This is tricky since we only have 1 carrier but let's compare IHC versus the other carriers that will hopefully come back.
IHC was priced right in the middle of short term plans for comparable benefits.
We had HCC which was the low price leader.
They pulled out of market in 2016. They also didn't have the stronger provider network so that's a major detractor.
United was priced comparably or slightly higher than IHC for their UnitedOne short term plan.
We can't do a head to head against Shield or Cross since they didn't offer short term at the same time.
We can compare short term versus ACA compliant plans!
On average, Short term plans will be about 20% less expensive than the Bronze level plan through Covered Ca if we do NOT have a tax credit.
This is important.
If you're able to enroll (outside open enrollment, it's usually a loss of coverage, birth, marriage, or move that affects coverage options) in an ACA plan
AND
You qualify for a tax credit...
That pricing will probably be better.
The ACA plan is also richer in benefits and can continue as long as you pay the premium.
We're happy to help you compare Covered California plan options and eligibility versus Short term.
You can run your ACA health quote with tax credit calculation here:

You can run your Short term health quote here:

The Covered Ca versus Short term gets a little complicated so it's probably best to go over your particular situation with us.
There's no cost for our services since we're certified Covered California agents. 100% free to you for ACA plans or Short term!
Let's look at the Networks as part of our Short term comparison
---
Short term health network comparison and review in California
We're lucky.
In the one carrier we do have for short term now, it's a great network!
IHC is a smaller health carrier but they partnered with the best for the doctor network.
Anthem Blue Cross originally partnered with IHC to bring this health plan to market but it ultimately uses MultiPlan network with over 900K providers!.
This is a nationwide networks as it allows coverage throughout the U.S.
It's a broader network than the current individual/family (including Covered California) networks.
By about 1/3rd!
We're in good hands with this network.
What about Ease of Use. Membership!
---
Customer Service comparison for California short term
This is probably the lowest score for our review with IHC.
They're just a little bit old school which is to be expected for a smaller carrier.
The good news is that the enrollment process is all online, instant and easy.
The underwriting is also simplified issue.
This means that the decision is based on our answers on the application.
That takes one more interaction out of the equation with the carrier.
Beyond that, it's a little more difficult.
Good news is that as your agent, we can help on this side.
And we do!
Cancelling policies, requesting ID cards, payment and refund issues.
We can do all of that on this side and there's no cost for our services. 100% free to you.

Smaller carriers tend to be a little slower and more rigid in the day to day dealings.
We can help smooth that over for you.
Finally, paying health care bills when they arise.
---
Claims review for Short term health plans
This falls in line with the membership side of things.
Ultimately, we're getting a short term health plan to cover the big ticket items.
Castastrophic coverage for a gap period of time.
That's what it is geared for and that's where it works well.
We have had no issues with claims for such a health care need in 1000's of policies.
The only issue might arise where there's a question of whether a situation was pre-existing or not adequately listed on the application.
It's very important to answer the questions fully and honestly on the application.
It's simplified issue but that only works if we answer honestly on the app.
You don't want them to underwrite when the claim comes in!
There can also be some misunderstanding in what the policies cover.
They're really not designed for preventative, rx (outside of facility setting), and day to day health care.
Think accident. Surgery. Broken leg. Etc
That's where short term gap plans work well.
That's a wrap on our short term health insurance review.
Let's look at some important basics of the short term plans so that we make an informed decision.
---
Short term health plan basics to compare
Let's look at some basics with Short term health plans since they don't operate under the same rules as ACA (Covered California) plans.
Short term basics
Short term is really designed to cover the big bills. Catastrophic coverage for a short period of time.
There are some other important differences:
Coverage can start midnight following enrollment
We can cancel month to month with blocks of coverage up to 3 months (just email written request to cancel to me prior to end of month)
IHC (partnered with Anthem Blue Cross) is now the main short term carrier in California as the other carriers have to refile to meet 3 month changes.
The rates quoted are the best available on the market
Short term works best for injury/illness but does not cover pre-x conditions and is medically underwritten (although simplified issue)
You may still have a penalty for not having ACA coverage (if enforced) with short term plans
There is no cost for our services!
The most common misunderstandings deal with what short term plans cover.
Your day to day and preventative benefits are not what short term plans were designed to cover.
Let's wrap up our review.
---
California short term health plans review Wrap-Up
So...we have one carrier now for short term.
IHC partners with Blue Cross Blue Shield and offers the large MultiPlan network.
They generally price under ACA plans (with no tax credit) can be purchased in 3 month blocks (month to month coverage).
We have a monster Guide to short term health insurance here.
You can also check our 2018 Short term health plan review here.
As we get more carriers and short term plans, we'll add them to the review.
Please call 800-320-6269 or email us with any questions on how these plans work.
You can run your Short term health plan Quote to view rates, plans, and even enroll online instantly!