Shrinking California Doctor Networks After Health Reform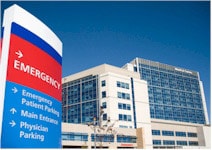 We had heard rumors behind the scenes but this was the first shot across the bow in public.
We were actually shocked that a carrier was divulging so much information to a media source (Wall Street Journal none the less) about proposed changes in doctor networks on the new Health Exchange in California. We've warned about it now for months with our first article on how we saw the relationship between doctors and insurers changing under the the major changes brought on by Health Reform. Now, it's semi-official. Let's try to understand what will be a major distinction between in and out of Exchange health plans in California.
Blue Shield of California statement in Wall Street Journal
We're inundated with articles and news feeds everyday with health insurance reform updates. It's almost an addiction at this point and we're eternally curious about the largest social experiment this nation has every undertaken (Social Security only applied to a small percentage of that time's population).
We we're reading the WSJ journal article which was interesting but pretty well known until about 2/3rds of the way down.
The article stated that Blue Shield was planning on having a network for the Exchange about half the size of it's current network (loosely read as PPO or Preferred Provider Organization).
Half.
That's a huge number and hopefully other readers were as shocked as we were to see such information actually in print at this stage in the game.
What does this mean?
Effects of shrinking doctor networks for California health exchange plans
This is huge information.
Basically, if you choose a Health Exchange plan starting Jan 1st 2014, you can expect to find half of the current doctors and hospitals in that new network versus your current plan and most likely the non-exchange health plans available.
We can guess which "half" will opt out.
The better doctors and hospitals will likely not participate on average due to the significant reimbursement rate cuts they can expect. We had heard that Blue Cross had sent out letters to 20000 of the contracted doctors with their expected reimbursement cuts for Health Exchange plans and response was...well...tepid is polite.
Decision of Exchange plans versus non-Exchange plans now altered
This change now significantly affects the decision to purchase a plan in or out of the Exchange unless you receive a health subsidy (and even then). If you receive a significant enough health subsidy based on making less than 400% of poverty, you'll likely apply for an Exchange plan.
If you do not qualify for a health subsidy, we find little reason to purchase an Exchange plans the non-Exchange plans will likely have a richer network. It probably won't be everything it is now (pre-Exchange) but it will likely be different. If you want to see you're doctor, that may not be an option in an Exchange plan.
The reason for smaller doctor networks in California
We're actually surprised the doctors (AMA, etc) didn't see this coming. After all, the benefits are mandated by the State (read rich as in based on the Kaiser $30 copay) while their will be increasing political pressure to keep rate increases down.
That leaves only one "give"...the doctors.
The doctors are now going to bear the brunt of health care inflation through the new lens of Health Exchanges. As if they don't have enough to deal with..

Important Pages:
SImple Tips on Comparing Covered California Plans
You can run your Health Plan Quote here to view rates and plans side by side from the major carriers...Free.
Again, there is absolutely no cost to you for our services. Call 800-320-6269 Today!