SHORT TERM HEALTH INSURANCE FOR CALIFORNIA

UPDATE:  California Banned All Short Term Health Insurance Plans Eff 9/1/2018.
In California we now only have AlieraCare health sharing InterimCare plans.
You can quote AlieraCare short term plans here.
Learn about AlieraCare plans for short term health here.
Notes on AlieraCare InterimCare plans:
Coverage can start midnight following enrollment
We can cancel month to month with blocks of coverage up to 11 months
AlieraCare is now the only short term plan in California as short term health insurance plans have been banned eff 9/1/2018.
The rates quoted are the best available on the market
Short term works best for injury/illness but does not cover pre-x conditions
AlieraCare does not decline based on health
There is no cost for our services!
Quote and online application available here:

Information below is for States that still have short term health carrier options.
---
For individual and family insurance in California, there are two clear types of potential coverage.
The first is long term or "permanent" coverage and the second is short term or "temporary" insurance.
There are definitely times when the latter can make sense so let's walk through short term California health insurance and look at the common questions that people have.
---
What Exactly Constitutes "Short Term"?
First, let's establish what type of situation short term is designed to address.
Obviously, we're looking at a period of time that shorter in nature.
If your expected period of time MIGHT extend beyond 3-6 months of need and have other options (ACA, Cobra, etc), short term may not be the best choice.
A good example of a potential use of short term is having a 3 month waiting period for group health to kick in.
It really comes down to whether we can qualify for permanent coverage outside of Open Enrollment (more detail on short term versus Covered California here).
This is actually a very common use of it.
We also get calls from people who are in between jobs and this can be trickier unless you know for sure that you'll have new group coverage in under 3 months.
If we qualify based on health, we can get multiple 3 month short term plans consecutively. 

Best to plan for the worst and hope for the best.
If short term looks like it will fit our needs, what are the benefits?
---
Short Term Health Plan Benefits And Use
The short term plans are best used for more catastrophic coverage.
They don't address preventative or office visits until a deductible is met.
They work really well for broken legs, car accidents, etc.
Temporary plans are designed to cover the "big what if" during a gap period.
And they do that very well.
When you run your quote, you'll see a range of deductibles, coinsurance percentages (amount you pay between the deductible and the max), and max out of pockets to choose from.
These options dictate your pricing.
We're happy to walk through how it works.
---
Basics Of Short Term Plans
Here are some key notes but we're happy to help with any questions at help@calhealth.net
You can cancel month to month, up to 6 months.  Just email or fax us signed/date request to cancel
Coverage can begin at midnight following online app enrollment
Coverage is medically underwritten – you must qualify based on health but it's easier to qualify
It generally takes a few days to process and get enrolled
The rates available are best on the market!  100% guaranteed
There is no cost for our service
You'll have access to MultiPlan network with over 900,000 providers contracted nationwide!
You may be subject to the penalty for not having ACA coverage (if enforced) with a short term plan beyond 3 months
Again, let us know what questions you have.
---
What About Permanent Coverage Or ACA Plans Such As Covered California
Here's the deal…we've lost most of our short term plans in the recent past from the market (Cross, Shield, United, and Health Net have all stopped offering short term coverage).
---
UPDATE:  California banned all short term health insurance plans eff 9/1/2018.
In California we now only have AlieraCare health sharing InterimCare plans.
You can quote AlieraCare short term plans here.
---
The alternative to Short term plans are ACA plans (through Covered Ca or direct with the carrier – same rates, networks, and plans).
Outside of Open Enrollment, we need a Special Enrollment trigger (usually birth, marriage, move, or loss of qualified coverage).
The advantage is that you can cancel these plans month to month or renew indefinitely so they are much more flexible than the old short term plans.
If we have a Special Enrollment trigger in the last 60 days, those plans make sense (especially if we qualify for a tax credit).
Otherwise, Short term might be our only choice.
You can quote the ACA plans here and Short term plans separately here.
---
Remaining Short Term Plan In California
UPDATE:  California banned all short term health insurance plans eff 9/1/2018.
In California we now only have AlieraCare health sharing InterimCare plan.
You can quote AlieraCare short term plans here.
If you truly wanted a short term plan, it's IHC who partners with Anthem Blue Cross right now.
That's the only carrier left. 
They're partnered with Anthem Blue Cross which adds a level of legitimacy.
They won't show in the current individual/family quote but their plans and rates are available here:

You can always run two separate quotes so compare the two if you like.
Again, the traditional plans mentioned above are hard to beat price wise which used to be the one true advantage that short term policies offered Californians.
There is absolutely no cost to you for our services.  Call 800-320-6269 Today!
Your Calhealth Advantage
Our online tools, free quotes and licensed agents are here to help you find a plan.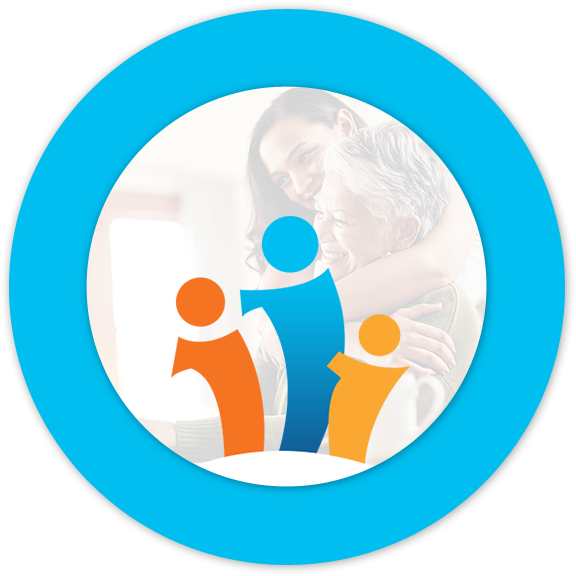 1

2

3

4

5

6

7

ON THE BLOG
Featured Articles