Kaiser Short Term Health Insurance
KAISER SHORT TERM HEALTH INSURANCE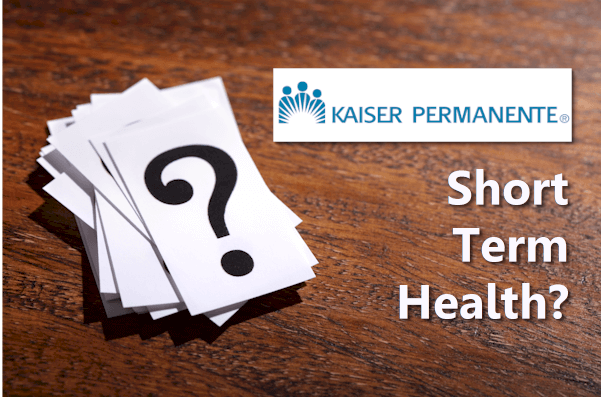 We get this question almost daily.
Can I get short term health insurance from Kaiser?
This makes sense since many people have been in the Kaiser network for years…sometimes their entire lives.
What happens if we have a gap between Kaiser coverage and we just need short term?
We have bad news and good news.
Let's get the bad out of the way.
---
Kaiser Short Term Health Availability
Right now, Kaiser does not offer a short term health plans.
---
UPDATE:  California Banned All Short Term Health Insurance Plans Eff 9/1/2018.
In California we now only have AlieraCare health sharing InterimCare plans.
You can quote AlieraCare short term plans here.
Learn about AlieraCare plans for short term health here.
Notes on AlieraCare InterimCare plans:
Coverage can start midnight following enrollment
We can cancel month to month with blocks of coverage up to 11 months
AlieraCare is now the only short term plan in California as short term health insurance plans have been banned eff 9/1/2018.
The rates quoted are the best available on the market
Short term works best for injury/illness but does not cover pre-x conditions
AlieraCare does not decline based on health
There is no cost for our services!
Quote and online application available here:

Information below is for States that still have short term health carrier options.
---
We should probably describe what we mean by short term and then discuss options.
Quick intro to Short term plans
Short term plans are designed to cover a fixed period of time (generally up to 3 months).
They do not meet the requirements for permanent coverage of ACA (Affordable Care Act) plans.
Here's a quick list of important short term points:
Must qualify based on health but with easier qualifications
Can cancel month to month
Can start midnight following enrollment
Not ACA compliant
You may have to pay the penalty for not having insurance if enforced (beyond 3 month exemption)
Does not cover preventative or pre-existing conditions
Works well for injury/illness
Less expensive way to cover more catastrophic health care needs until other coverage or Open Enrollment
Basically, short term plans work to fill a gap in coverage.
Now, what if we want Kaiser?
We can't get short term with Kaiser right now.
Currently, in California, AlieraCare InterimPlans offer the only short term option (up to 11 months)
You can quote and enroll in this plan here:

The rates quoted are the best possible rates and there is no cost for our services!
If you truly have a gap to fill, this is the short term plan available.
You will not be able to use Kaiser providers/networks.
You can renew month to month and cancel when you're able to get back on board with Kaiser.
---
Alternatives To Short Term With Kaiser
Some important notes.
If you have a Special Enrollment trigger (generally marriage, birth, loss of qualified coverage, or a move), you may be able to get Kaiser coverage right away.
We can help you with this process.
As Certified Covered California agents, there is no cost for our services.
We'll be able to compare short term health plans and Kaiser plan eligibility side by side based on your situation.
You can quote these Kaiser plans (enter income info to see if you get a tax credit) here:

If you do not have a Special Enrollment trigger and we're outside Open Enrollment, short term health may be the only way until you can get back on Kaiser.
Everyone's situation is different (and complex) so we're happy to walk through yours with you.
Just call 800-320-6269 or email us with any questions.
One note…if you get short term coverage instead of triggering your Special Enrollment trigger, we may lose the option to get to Kaiser until Open Enrollment comes back around.
Open Enrollment is generally Nov 1st to Jan 31st (may change in the future).
This is important if you want to stay with Kaiser.
---
Mechanics Of Short Term Plans
Short term works very differently from ACA coverage.
All enrollment is online for one.
You can quote and enroll here.
All told, it generally takes 5 minutes.
The plans are pretty straight forward.
You have a choice of deductible, co-insurance, and max out of pocket.
Your choice on these affect your pricing.
Let's look at each one.
Deductible
With short term plans, you pick a deductible.
This is an amount you have to pay up to before the plan kicks in.
Co-insurance
Once the deductible is met, you then pay a percentage of remaining medical bills.
Max out of pocket
You stop paying this coinsurance amount when the max out of pocket is met.
Those are the basic components.
Since we're looking at a gap period between Kaiser coverage, it usually makes sense to look at a higher deductible.
Use short term plans for more catastrophic coverage (to cover the big 'What If').
---
Short Term Alternative To Kaiser
Until we get short term health options from Kaiser, we have AlieraCare short term plans (quote here).
This allows up to 11 months in 1 month blocks of short term between Kaiser coverage.
We can use these blocks to get to open enrollment, a Special Enrollment trigger, or other coverage (such as employer sponsored plans).
We're happy to help with any questions you may have and our services are 100% free to you.
Learn about short term health coverage here.
Call 800-320-6269 for any questions on which option is best for your situation. Our services are free to you!
You can run your Short term health plan Quote here to view rates and plans side by side from the major carriers…Free.
Your Calhealth Advantage
Our online tools, free quotes and licensed agents are here to help you find a plan.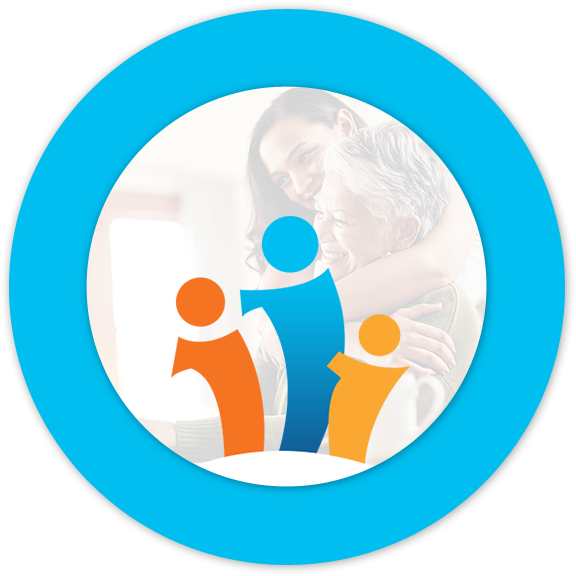 1

2

3

4

5

6

7

ON THE BLOG
Featured Articles