Individual California Health Insurance If Declined
WHAT IF YOU ARE DECLINED INDIVIDUAL CALIFORNIA HEALTH INSURANCE?
ACA Update:  Coverage is Guaranteed Issue.  People can no longer be declined based on health.  More detail here.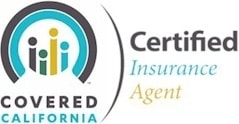 We need to start with a spoiler alert while revamping this article. Everything here is about to change Jan 1st 2014 and some new programs are available so we'll make the information current and re-evaluate as we get closer to 2014. For now, however, what if you are declined individual health insurance?
From our experience, about 15-25% of the California individual health applications that go through medical underwriting (the process of evaluating a person's health history for eligibility) are declined coverage. This can be frustrating for both the applicant and us as the health broker. The process of choosing a California individual health insurance plan not to mention completing the application and underwriting process is never fun and to get a declination after that work is the last thing you want hear. Before we look at back up options (since individual family is usually less expensive and our first option), let's take a quick look at how the carriers view health history and issues.
The underwriting process and health insurance declinations
You submit your application and health history questionnaire to the California health carrier for review. Based on the information listed in the application and a phone interview conducted shortly after (rarely with a request for medical records) the carrier will come back with one of three replies: An approval at the best rate; an approval at a higher tier (higher rate); or a declination. This process generally takes about 2 weeks with our priority underwriting but it can go over a month depending on how complex a person's medical history is and how smoothly medical records are retrieved (if needed).
The Letter Of Declination From The Health Carrier
They will send a letter to the applicant with an explanation of their decision. There is a lot of legal verbiage on the letter but the important items are the listed health issues. They may read as "broken bone within last year"; "ongoing multiple medications", "height and weight outside guidelines", etc. The carrier typically lists all the various items but usually, there is one or a few that are really driving the decision. There is also information in the letter about refuting or appealing their decision based on missing or incorrect information. This can happen as doctors will sometimes note issues in medical records which are not correct or unknown fully to the patient. There may be issues listed that the applicant can clear up with the underwriter via written appeal. If there is no new information that can be appealed (there listed reasons are correct), then the applicant may need to look at other options. Unless the health issue is very serious, it might make sense to apply to another carrier since we do get different decisions back on the exact same applicant for various reasons. Keep in mind that children are guaranteed issue now and will not be declined due to health although they can have a higher rate applied to them.
Health insurance options for someone who is declined coverage
1. Cobra or Group option.
If you have a continuation option through a prior company-sponsored health plan, make sure not to lose that option or exhaust the enrollment period. Some people want to apply for individual health insurance to compare with their Cobra option. You want to make sure that the Cobra eligibility window does not close. Always keep this option open. You may also have a Cal-Cobra extension for another 18 months. Double check with your carrier or administrator…they don't always offer this information of their own accord. Also, if you have health insurance options through a new company, qualified group health insurance in California is guaranteed issue which means they cannot declined you due to health. Make sure not to lose this option either. HIPAA guaranteed issue may be an option as well if you have exhausted Cobra and/or met the requirements for HIPAA coverage.
2. If you have not had coverage in the last 6 months, check out the PCIP plan.
This is the Pre-existing Condition Insurance Plan available on a guaranteed issue basis. You can quote it here along with the other plans. You will likely need a decision somewhere else anyway.
2. Apply for other carrier.  
There are times when we get a declination from one carrier and an approval from another carrier for the same client. Carriers tend to tighten and loosen underwriting depending on what's happening on the claims side.  In California, the major carrier underwriting tends to be more pragmatic with Anthem Blue Cross, Blue Shield of California, Aetna, and Health Net in that order but concretely so. Kaiser does not deal with brokers so we are unsure as to their underwriting. There is no downside in applying to multiple carriers (aside from the time and effort) as they do not charge an application fee and you have a 10 day free look period after notification from the carrier of their offer to cancel the coverage never effective.
3. MRMIP through the State is a back-up option to investigate.
MRMIP is administered through the major carriers for people without options. The AIM program for pregnant women is also found here.
4. Short term application declined.
Short term is a simplified issue plan which means that they do not request medical records. They make a decision based on the information listed on the application. If you are declined coverage with Short term coverage, apply to a standard plan with Anthem Blue Cross or Blue Shield of California (two most practical). There are many health issues which a carrier needs to request medical records or just more information in order to make a decision and the standard plans will permit the carrier to do this.
Qualify for medical insurance based on good health
The take away from this is that the time to apply for individual family health insurance in California is when you are healthy. Do not wait for health to change as insurance does not work that way. Jan 2014, coverage will be guaranteed issue through the Exchange for individuals and families. The costs will be higher as a result but there may be subsidies available depending on income levels (up to 400% of poverty).
Important Pages:
SImple Tips on Comparing Covered California Plans
You can run your Health Plan Quote here to view rates and plans side by side from the major carriers…Free.
Again, there is absolutely no cost to you for our services.  Call 800-320-6269 Today!
Your Calhealth Advantage
Our online tools, free quotes and licensed agents are here to help you find a plan.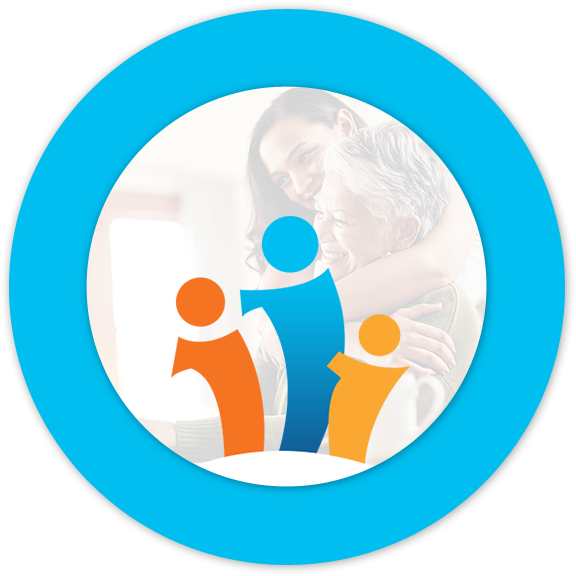 1

2

3

4

5

6

7

ON THE BLOG
Featured Articles