Immediate Health Insurance In California
IMMEDIATE HEALTH INSURANCE IN CALIFORNIA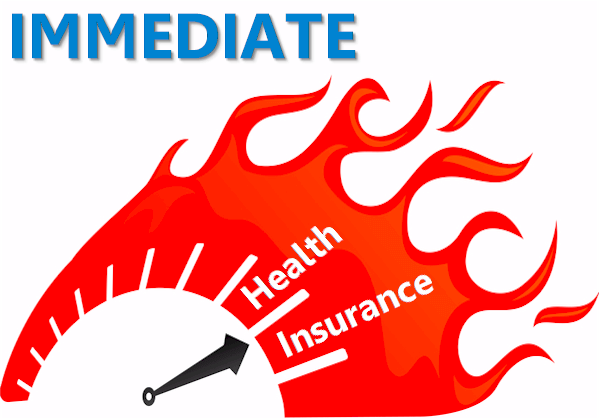 Emergency!
We need coverage to start right away.
Health carriers are notoriously slow in doing anything.
Immediate isn't exactly in their vocabulary.
Let's look at what we can do when we coverage right away.
Enter Short term health plans.
---
Instant Health Coverage In California
With short term, we get as close as we can to instant health coverage.
---
UPDATE:  California banned all short term health insurance plans eff 9/1/2018.
In California we now only have AlieraCare health sharing InterimCare plans.
You can quote AlieraCare short term plans here.
Information below is for States that still have short term health carrier options.
---
We'll discuss the option in more detail but for those of you who are inpatient (it is call immediate health insurance after all), here are the steps
How to get Immediate health insurance:
Run your Quote online here
Choose your deductible and max out of pocket
Complete online application with limited health questions
Enter payment information securely
Receive confirmation instantly or in a few days if health concerns
Print out ID card and Policy information online
That's it!
We generally get a confirmation on enrollment in under 2 days.
Most of the time, it's instant with access to ID cards available right away.
For those with a little more time, let's go through the finer points of Short term health coverage in California.
---
Immediate Short Term Health Coverage Carriers
Right now in California, we basically have AlieraCare InterimCare health sharing plans.
California banned short term health insurance plans effective 9/1/2018.
As we get more options, we'll add their plans and rates into the rating engine.
For now, it is AlieraCare and you can quote them here:

Good news is that they use their network with over 900,000 providers.
This is extensive and we've had a pretty good response with their claims process.
---
Reasons For Immediate Health Coverage
There are many reasons people need coverage fast.
Here are the most common:
Need to show proof for college, sports, or other event
Coming up on deadline before losing other coverage (think end of the month)
Unable to get ACA plan such as Covered Ca and need to get to open enrollment
In between jobs and need quick coverage till new plan starts
Travelling needs require coverage
It's not uncommon to get an email to the tune of:
"Hey, I'm going to Burning Man on Friday and I need health coverage"
Short term is probably the only available option for such an immediate need.
The only alternative is an ACA health plan (such as Covered Ca) but there are specific rules on when you can enroll on these.
The two ways to get that coverage are:
Open Enrollment – Nov 1st till Jan 15th (verify with us for current year)
Special Enrollment – Result of birth, marriage, move, or loss of qualified coverage
Even if we do qualify, the effective date is usually the following 1st of the month (best case with loss of coverage or if enrolled by the 15th of month)
Or
One month after the following 1st.
Nothing immediate or fast about that health insurance.
That's where short term comes in handy.
In fact, many people get short term to cover them till the ACA plan starts up so they don't have gaps in coverage.
So how do we use this immediate health coverage?
---
Strategies On Immediate Health Plan Coverage Selection
Most of the time, it's not so much how much coverage we have but when it starts.
If we're really looking for getting catastrophic health coverage fast, consider the higher deductible and max out of pockets.
The goal is to keep the rates down.
Keep in mind that colleges, sports leagues, and events may have certain minimum requirements of coverage.
Make sure to meet those requirements.
---
How Fast Can Immediate Health Coverage End?
Okay…so it's fast on the front end.
What about when we want to cancel it?
Here's how immediate coverage works.
Currently, you're allowed 30 day blocks up to 90 days.
We can cancel month to month.
The easiest approach is a signed/dated request to cancel the your plan (reference ID#) submitted prior to the next 30 day block (that you don't want coverage in).
For example:
Let's stay we start immediately on June 1st with coverage.
You only need it for 60 days.
Email us a letter of cancellation during July (earlier is better).
This would give you 60 days of coverage.
---
How Is Payment Handled For Immediate Short Term Coverage
Short term payment is all online.
When you apply for coverage, credit card information is submitted for both the first payment and the subsequent payments.
If we submit cancellation prior to the 90 days, payment will also be cancelled for the remaining 30 day blocks.
Otherwise, the policy will draw payment for each monthly period of time.
Payment will automatically stop after 3 30 day blocks.
A person would need to enroll again after this 90 day block if they need further coverage.
---
Are There Fees For Immediate Health Insurance
With IHC (BCBS sponsored), there was a one time application fee and a monthly membership fee.
AlieraCare plans will also have a one time enrollment fee but we can get coverage up to 11 months!
These fees are included in the quote you received here:

There is no additional cost beyond this.
There is no cost for our services as short term health agents!
The cost is identical through us, the carrier direct, or any other source!
---
How To Compare Immediate Health Plans Versus Covered Ca Or Cobra Plans
Short term plans may be the only way to turn around coverage very fast but there are other considerations.
If you are eligible for Covered California or Cobra, we need to consider other important concerns.
You can read more on Covered Ca versus Short term health here.
More information Cobra versus immediate short term here.
If you have either option, make sure to read the articles in full!
Very important things we gain and lose with a particular decision.
Of course, we're happy to help you with any questions.
Call us at 800-320-6269 or email at help@calhealth.net
Our assistance is 100% free to you!
---
Benefits Available For Immediate Health Plans
These are short term health plans!
The are designed for more catastrophic health care needs.
You can control the cost by choosing from three variables:
Deductible
Co-insurance
Max out of pocket
Let's look at these with a little more detail.
---
Deductible
Deductible is an amount you will pay first before getting help.
This is the biggest driver of your monthly premium costs.
The higher the deductible, the lower the cost.
We generally recommend a higher deductible since we're looking for fast coverage to cover catastrophic issues.
Just make sure the deductible meets any requirements you're trying to show proof of (sports, college, etc).
---
Co-insurance
Co-insurance is the amount you will then share with the carrier after the deductible is met.
For example, it might be 50/50.
This means that once you meet the deductible, you will then start paying 50% of the costs.
Till when?
Good question!
---
Max out of pocket
This tells us when we can stop paying the co-insurance.
Once you hit this max (in addition to the deductible), we're done for the period of time (90 day block) up to the maximum benefit.
---
These Three Things Dictate Our Monthly Premium
In general, it makes sense to have a lower priced plan with higher deductibles etc.
Within reason
Keep in mind that immediate health plans do not cover preventative, pre-existing conditions, and the like.
They're really built to cover a new injury or illness.
They do a good job with this!
---
Immediate Health Plan Wrap Up
So we now know how to get health insurance fast!
Like right now!
Or at least midnight, tonight!
Short term plans are generally the only way to address a really fast need for health insurance.
Keep in mind this doesn't help you to cover an existing or new issue!
If you break your leg, you can't go get short term health insurance to cover it!
You need to get the coverage prior to the break.
Or better yet, don't break your leg 🙂
Call us at 800-320-6269 and we can go through any questions or run your Immediate short term health quote here.  Thanks!
Your Calhealth Advantage
Our online tools, free quotes and licensed agents are here to help you find a plan.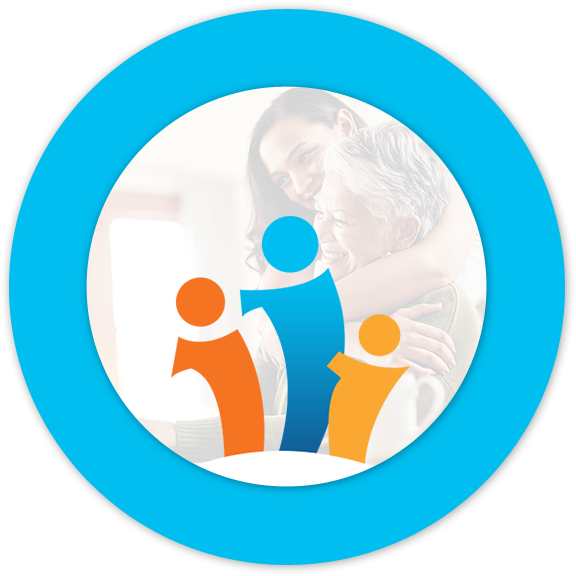 1

2

3

4

5

6

7

ON THE BLOG
Featured Articles