How to Designate Covered California Agent
HOW TO QUICKLY DESIGNATE A COVERED CALIFORNIA AGENT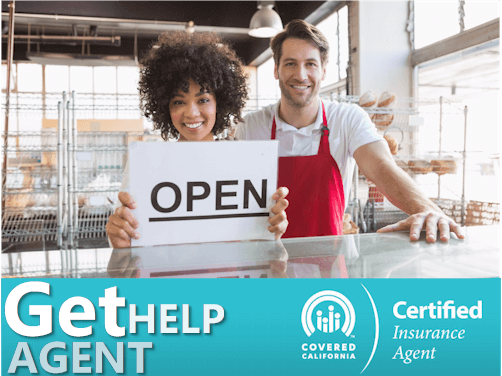 If you find yourself screaming "HELP!" while in Covered Ca's online system…
Have no fear.
We can help!
Here's how to delegate us as your Covered Ca agent:
If you don't have an account (or haven't completed much), you can quickly enroll here
Login to your account at Covered California (must be logged in)
Select "More Actions" at bottom and then "Manage Delegates"
Click on the "Get Help" up top and then "Find Local Help" and then "Find Certified Insurance Agent" on right.
Click on "Find an Agent" and search for last name "Jarvis" on the right side.
Click on "Dennis Jarvis" and hit designate. Hit "Continue" and check 3 boxes with signature.
That's it!
We'll accept the delegation on this side and get to work.
Keep in mind that it's not just the enrollment piece (although that's important).
---
Who We Are As Covered Ca Agents
A little about us:
Certified Covered California agents
Our assistance is 100% free to you
We have enrolled 1000's of Californians SUCCESSFULLY in Covered Ca
We make the process and know the pitfalls
We understand the income calculation puzzle inside out
We can help you understand potential savings and options you may not know of
We understand the whole Medi-cal piece, especially for kids under 19
We have created tools to help you find the best plan, pay the first premium, and enroll quickly!
25+ years experience in California health insurance and one of the top Covered Ca agents in terms of volume.
We really can help!
Our goal is to make it as easy as possible.
Let's look at what we can do for you!
---
What We Do As Your Designated Covered Ca Agent
Our primary roles can be broken up into three main areas:
Plan Selection
Enrollment
Ongoing Membership and Changes
Let's look at each of these in more detail
---
Enrollment Through A Delegated Covered Ca Agent
This is by far the most complicated part of Covered California.
There's really two pieces (both are tough).
First there's plan selection and tax credit calculation
There's the actual online enrollment piece
We'll start with the plan selection.
We have enrolled literally 1000's of Californians in Covered Ca.
All the way back to Jan 2014!
Covered Ca makes up 99% of our individual/family enrollment now!
For good reason.
There can be really big tax credits to bring down the cost.
But let's face it…figuring out the tax credit piece is like filing taxes now!
It can be very complicated.
More importantly, if you're estimate swings one way or the other, it can mean $1000's of dollars in premium difference AND huge swings in benefits (the Enhanced Silver plans).
When you enroll yourself, no one's there looking out for you on these issues.
It's a computer…it can't!
Even enrolling by phone with Covered Ca, they don't really help strategize.
They simply input your info and spit out the options.
There's way more to it than that!
It can have a huge effect on your cost and coverage.
We know the sweet spots of the ACA law.
We understand how the plans differ from each other.
We can size up your healthcare needs and budget to find the best plan.
We can only do this if you delegate us as the agent!
Again, no cost to you for this service. Zero!
We created the PlanFinder to help you research the options but everyone has wrinkles in their situation so feel free to call us at 800-320-6269 or email us.
Picking the right plan and getting the best tax credit is Step #1
It's also what we're best at as your delegated Covered Ca agent.
Once we pick the plan, then what?
---
How To Apply For Covered Ca With Agent Assistance
You thought picking the right plan and getting the tax credit piece was hard.
Wait till you see the online app!
Many people who call us to use us as an agent tried to self-enroll first.
They found out the hard way.
It's very….complicated.
More importantly, one wrong answer or misunderstood question and…
Bam…you're not offered a tax credit or coverage.
Seriously.
One question.
Since so much of the ACA law is very particular, it's easy to answer the questions wrong.
Even for very bright people!
About 1/2 of the people we come across who self-enrolled had errors that significantly affected their options and rates.
Not kidding…half.
It's actually very easy to mess it up.
Let's take one example. Just one.
Are you offered Affordable health coverage?
Ummm….no??
Well if your company offers you coverage and your share of the monthly premium on the least expensive option for just yourself doesn't exceed
9.5% of you monthly gross income…guess what…that's affordable coverage.
They don't look at the dependent cost.
Stuff like that and it's all over the application.
What to do?
Two options to enroll quickly and easily with an Agent's help:
If you already have an account at Covered Ca, delegate us (steps above) and we can walk you right through the process and look for the usual hiccups
If you haven't applied or want to start over, just access our simplified Covered Ca application securely here
We can enroll you right off of this app and go through any issues that we catch before hand so you get the best options.
Either way, no cost for our assistance as Certified Covered Ca agents.
Our help as your Covered Ca agent doesn't end there!
---
Ongoing Membership Assistance With Covered Ca Agent
Once you're enrolled, we can help going forward.
These are typical requests we get as designated agents:
Help with payment or billing issues
Help uploading required documents into Covered Ca
Sending 1095 or other documents to you from Covered Ca
Changes in account info including income, addresses, and more
Re-evaluating plan and tax credit options through year
Re-evaluating options during Open Enrollment period
Family member additions, changes, and subtractions
This is just a partial list.
We've seen pretty much everything under the sun for our Covered Ca agents.
You can quickly designate us with the steps here and let us get to work:
Login into your Covered Ca account here: www.coveredca.com
If you don't have an account (or haven't completed much), you can quickly enroll here.
Click on the "Get Help" up top and then "Find Local Help" and then "Find Certified Insurance Agent" on right.
Click on "Find an Agent" and search for last name "Jarvis" on the right side.
Click on "Dennis Jarvis" and hit designate. Hit "Continue" and check 3 boxes with signature.
---
Selecting A Covered Ca Agent Wrap
We are 100% confident that you will be extremely happy with our assistance.
Why?
Because we hear it daily.
We generally want to help you navigate the system and come out ahead.
You'll hear it in our calls.
You'll see it in our email.
You'll read it across our website.
Look at the resources we've created…all with one goal.
To make Covered California easy for you.
That's it.
Easy.
How can we help you?
You can run your 2018 Covered California health quote here to view rates and plans side by side from the major carriers…Free.
Again, there is absolutely no cost to you for our services.  Call 800-320-6269 Today!
Your Calhealth Advantage
Our online tools, free quotes and licensed agents are here to help you find a plan.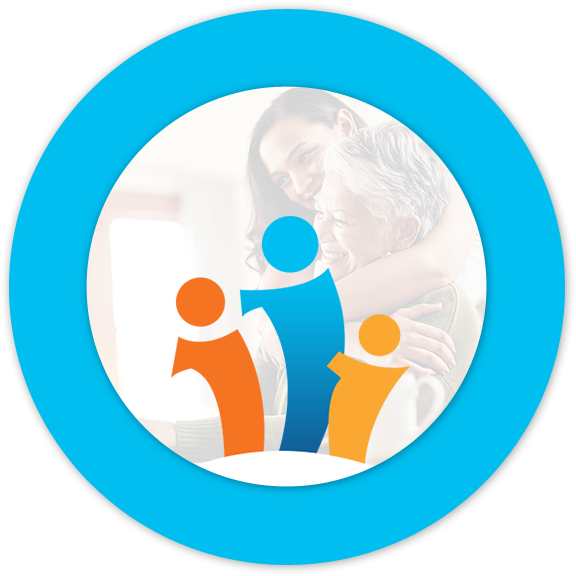 1

2

3

4

5

6

7

ON THE BLOG
Featured Articles
Well established California carrier with partnerships depending on market Pacificare of California has been one of the top 5-6 carriers...
READ MORE BLOG POST