Health Insurance for 1-2-3 Months
HOW TO GET HEALTH INSURANCE FOR 1 MONTH TO 3 MONTHS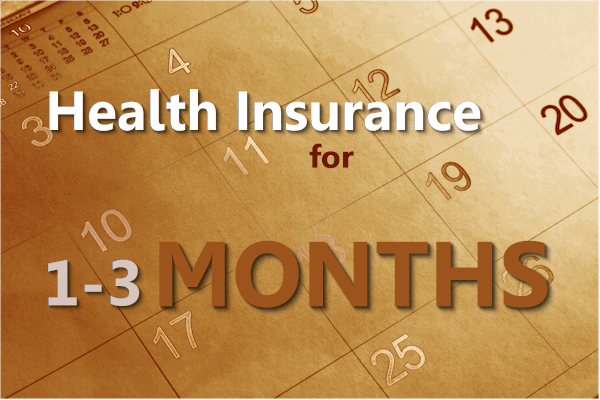 ---
UPDATE:  California banned all short term health insurance plans eff 9/1/2018.
In California we now only have AlieraCare health sharing InterimCare plans.
You can quote AlieraCare short term plans here.
Information below is for States that still have short term health carrier options.
---
It's possible.
In fact, it's very popular.
Whether you need health insurance for 1 month, 2 months, or 3 months, we can use
Short term health plans to fill the gap.
To quickly quote and enroll for these options, click here:

Let's understand how short term works when you only need a few months of coverage.
---
Short Term Health Plans For 1 Month, 2 Months, Or 3 Months
Situations come up all the time that require just a brief period of coverage.
The most common are:
Waiting period for new plan to start
Missed open enrollment
Need to show immediate coverage (sports, school, etc)
Waiting for Medicare to start
Loss of job
Those are the most common needs.
Let's look at how short term fits the bills up to 3 months.
---
Waiting Period For New Job Coverage
Waiting periods are generally under 2 months now but can be up to 3 months (90 days) according to the ACA law.
Short term addresses this need well.
It makes sense to compare short term versus Cobra options but many people want the lowest priced option to cover this brief period for more catastrophic coverage.
---
Missed Open Enrollment
This could be a longer period of time depending on where you are in the year.
We can buy short term plans month to month in 3 month blocks.
You would have to re-enroll (and re-qualify based on health) after the 3rd month for another 3 month block.
If you need longer term coverage, make sure not to lose a Cobra or Covered California option if available to you.
We can help you evaluate your options.
You can run your Covered California quote to see you'll get a tax credit.
More detail on Short term versus Covered California.
---
Need To Show Immediate Coverage
There are situations where a person must show proof of coverage quickly.
We usually see this with sports or school requirements.
In this case, a person may opt for 1 month of health insurance since the effective date can be midnight following enrollment.
There's nothing quicker on the market!
The person can cancel month to month up to 3 month blocks with short term.
---
Waiting For Medicare
Health insurance can be very expensive if you're 64 years old!
Especially if you don't get a tax credit.
Some people will cover the last few months before Medicare with short term if the pricing is much better.
They figure that long term, they'll have Medicare anyway.
You can check on the short term rates here:

---
Loss Of Job
Many people lose a job and employer coverage only to get sticker shock when the Cobra cost arrives.
We see many individuals who expect to have future employer coverage and just want to cover the 1-3 months expected between jobs.
Again, it's important to understand how short term compares with both Covered Ca and Cobra.
Let's look at the duration considerations with short term.
---
Duration Rules For Short Term
Currently, you are able to purchase short term health plans for 1 month, 2 months, or 3 months.
They are in 30 day blocks.
You can cancel month to month by sending us a letter (signed/dated with ID#) requesting the cancellation.
We need to submit this letter prior to the end of the month (30 day period) that you want coverage to end after.
For example, if you only want health insurance for 1 month, send us a letter about 2 weeks prior to the end of the 1st month for cancellation after 30 days.
Earlier is better so that we don't have to get a refund.
There's talk about offering short term coverage for longer periods of time over the current 3 month cap.
---
Multiple Months Of Short Term
What if we need 4 months of health insurance? Or more?
If we don't have any other options (Covered Ca, Cobra), you would have to re-apply after the 3 month block of coverage.
Keep in mind that we have to re-qualify based on health at that time.
We could then get another 3 month block (can still cancel month to month) of health insurance.
This is why it's called short term coverage.
It will not go indefinitely.
Keep in mind that Open Enrollment comes around Nov 1st (for a 1/1 effective date) every year so worse case, we would only need to get to that point.
Are there other options to get health insurance for 1 to 3 months?
---
Cobra Or Covered Ca For 1 To 3 Months Of Health Insurance
Short term works well for these short windows of coverage.
If you're losing employer health insurance, you may be eligible for Cobra.
You can take Cobra for 2 months of coverage as well.
The benefit is that you can continue Cobra up to 18 months if your duration of need is open ended.
The downside is usually that Cobra is very expensive.
That's typically why we see people take short term for a few months of coverage.
Cobra is also more comprehensive in terms of coverage.
If you have ongoing health issues, this may be the best way to go.
---
Covered California For A Few Months Of Coverage
Covered Ca is also an option available if you only need a few months of coverage.
Here are the most common qualifiers:
Loss of coverage (usually employer)
Marriage
Birth
Move that affects health options
If you meet one of these requirements, Covered Ca may be a good option.
You can still cancel month to month with Covered Ca.
Covered Ca may offer tax credits based on income and the coverage is comprehensive.
If you are not offered a tax credit, short term is usually less expensive than Covered Ca.
That is why most people take short term.
We would probably recommend Covered Ca over short term unless you really have a fixed period of time you're covering and it's 1, 2, or 3 months.
You can quote Covered Ca here:

See if you get a tax credit. Make sure to enter your income and household size (everyone that files together on a 1040 tax form).
---
How To Get Short Term For 1 Month, 2 Months, Or 3 Months Of Health Insurance
This is pretty easy with the current plan.
When you enroll, it automatically assumes up to 3 months.
For example, if you pick June 1st as the effective date, the plan will essentially be enrolled for June, July, and August.
If you only need coverage for the 1 month, just email us a written letter to cancel the plan sometime during that first 30 days.
If we submit the request to cancel after the first 30 days, the policy will automatically continue for the 2nd month.
If we only need 2 months of health insurance, send us the request to cancel during 2nd 30 day window.
The policy will automatically term after the 3rd month (90 days window).
You would need to re-enroll prior to the last day of coverage if you want to purchase another block of 3 months.
---
How To Cancel Short Term After 1 – 3 Months
The cancellation is pretty straight forward.
Just email me a letter with request to cancel for the date you want.
Make sure to note your policy ID# and sign/date.
You can email to help@calhealth.net  for any policies we helped to enroll.
Within the first 10 days after policy is enrolled, we can also request cancellation for full refund with policy never effective.
---
1 – 3 Month Short Term Health Coverage Wrap-Up
Here are the bullet points to address coverage needs for a few months:
Can start as early as midnight following enrollment
Must qualify based on health
Can cancel month to month, up to 3 months in a block
Is not ACA compliant – may be subject to the penalty
Offers more catastrophic coverage
Generally less expensive option unless offered a tax credit.
Please let us know if we can help in any way.  Thanks!
Your Calhealth Advantage
Our online tools, free quotes and licensed agents are here to help you find a plan.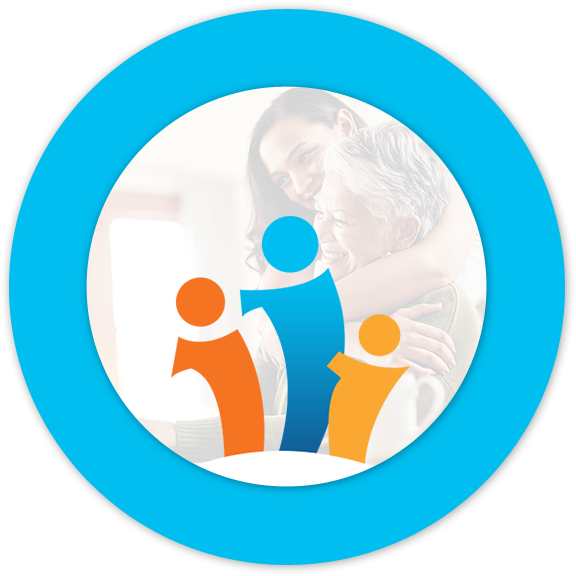 1

2

3

4

5

6

7

ON THE BLOG
Featured Articles