GURU Which Plan Should I Go With
WHICH COVERED CA PLAN SHOULD I GO WITH?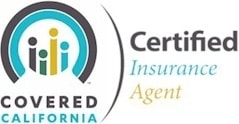 This is always the key question when shopping for health insurance but the advent of ACA only makes it more involved.
There are now questions of grandfathering, subsidies, penalties, networks, Federal Poverty Levels, and on and on.
On top of these new concerns, there are the same questions of how to compare the various health plans in line with what is in your best interest. We'll touch base on some of the concerns above with links to more information but this page is primarily geared towards comparing health plans.
What is the best plan for you?
All New Health Plan Options And Plenty Of Them
Originally, it was though that there would just be four plan…simple.
That's not the case as the carrier have rolled out dozens of plans at each metallic level. As long as the actuarial value meets the law's requirements, you can have different deductibles, copays, etc at a given metallic level.
Expect lots of choice and the same approach we've used in helping people choose California health plans in the past come into play with a few new variables to take into account.
Let's first look at these variables as they can be very important
Before we dig into the plan benefits and comparisons
Subsidies are the most important consideration in deciding which set of plans to look at and even which marketplace to go.
If you are eligible for a health subsidy (primarily based on income being less than 400% of the Federal Poverty Level), you almost have to take advantage of it.
It can result in $1000's of dollars of pre-tax credits that you can use towards your health plan.
Other than grandfathered plans, this would require that purchase your new health plan in Covered Ca which we can help you do…the only place that the subsidy can be received.
Furthermore, if you make between 138% and 250% of the Federal Poverty Level, you will want to go with the Silver health plan in the Exchange to receive Cost Sharing benefits or Benefit subsidies.
Essentially, this will allow you to have richer benefits than the straight Silver plan at the same subsidized rate as the Silver. Okay, subsidy means in-Exchange and Cost Sharing means Silver plan, in-Exchange.
So, how do we compare the plans?
Health Provider Networks And Drug Formularies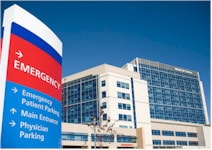 The provider networks and formularies used to be pretty similar from plan to plan and even carrier to carrier.
That's no longer the case and these two issues will greatly affect your decision if choice of doctor (and especially hospital) and allowed drugs are important to you. If it's really important to you, it may actually dictate which carrier you go with and which plans you can choose from.
Just a head's up…there are VERY big differences now in provider networks and drug formularies.
Tried And Trusted Health Plan Comparison
Health Plans can only look so different and that's even more true in the new mandated world of ACA.
They all cover the same Essential Health Benefits.
How do we compare them? What's changing?
Each person has to look at their health care planned usage and monthly budget but there some core plan benefits that should guide our decision.
These are the core points in order of importance.
The Big Bills – Deductible And Out Of Pocket Max
Even within a metallic level, you might see many variations in the Deductible and Out of Pocket Max.
These two numbers tell you how much you will pay for really large bills. Generally, you pay up to the deductible first and then pay a percentage until you hit the OOP max.
For covered benefits, in-network, remaining calendar year expenses should go to the carrier. These two numbers essentially tell you what your stop loss is.
Don't be fooled by the office and RX copays….the deductible/OOP is much more important whether you're healthy or sick. What good is a $20 copay when you're on the hook for $6300 for a simple surgery?
So how do we compare this important benefit? Simple. Look at the difference in deductible/OOP versus annual premium difference. Remember that deductible/OOP may be double for households with more than 1 person insured.
Let's take an example.
Tina is comparing health plans on the Exchange.  A Bronze plan with a $3500 deductible/$6300 OOP costs $200 monthly.
There is also a Silver plan with a $2000 deductible/$6300 OOP which costs $300 monthly. The other benefits are pretty comparable and remember, the deductible/OOP is still king of the benefits hill. So how we compare these two?
Essentially, she will pay $1200 annually in guaranteed premium difference to bring down a potential deductible $1500. That's not a great trade off unless she has serious health issues and knows that she will hit the deductible/OOP. This same trade-off comparison can be done up and down the list of available health plans.
It's really the most important step.
The Smaller Benefits Then Round Up The Decision Process
Once we have found the right deductible/OOP to premium balance for our budget, take a look at the office copays, RX benefits, and coinsurance.
The office and RX copays are more likely to be used and if your health care needs require extensive office visits or RX benefits, definitely consider these differences (within the deductible/OOP window we discussed above).
For many people, health insurance is incredibly complicated and that's only intensified with the ACA changes. Let us help you.
Call us at 800-320-6269 for free tax credit eligibility and plan quote
There is no cost to our services and we can quickly size up the options available to you to help find the best value.
That's our goal.
Your Calhealth Advantage
Our online tools, free quotes and licensed agents are here to help you find a plan.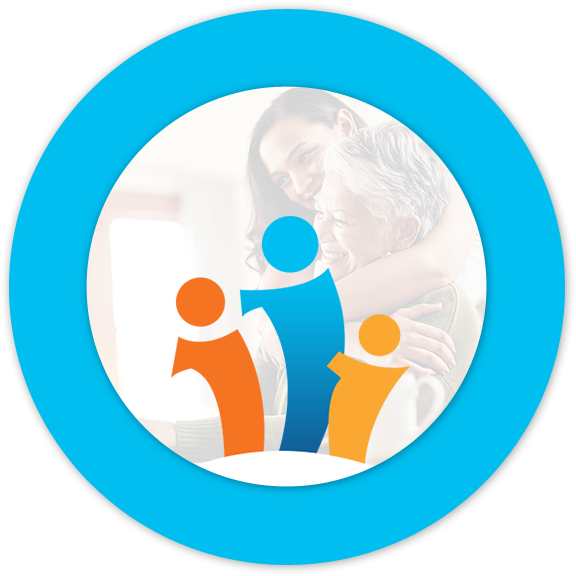 1

2

3

4

5

6

7

ON THE BLOG
Featured Articles