California Restaurant Association United Health Plan
CALIFORNIA RESTAURANT ASSOCIATION + UNITED HEALTH…SAVINGS 20-30%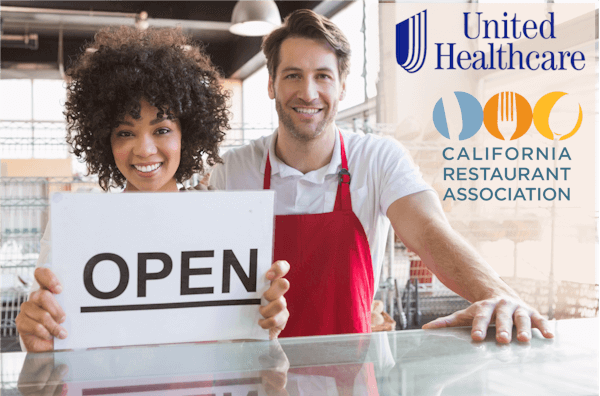 California restaurant owners are getting hit from all sides these days.
It's already cut-throat in California…not to mention expensive!
The State and Federal government keeps piling on rules and requirements.
Food prices are going up across the board.
Let's not even get into minimum wage and labor costs.
Then there's health insurance.
Many restaurant owners can barely afford to offer benefits or choose not to altogether.
The problem there is that employees come and go like the wind.
We don't want to wait till we're big like Starbucks to offer benefits but there's also a reason Starbucks is big…
They offer benefits to their employees.
It's usually the top 1 or 2 reason that employees choose to work there.
Okay…so what can a restaurant owner do?
We finally have some good news!
United Health is offering an Association plan for hospitality and restaurant employees.
Here's the main point (you're busy).
The savings are about 1/3rd off the lowest priced plans on the market.
We just knocked a 1/3rd off your cost!
We still get access to the following:
Over 120 plans to fit every need and budget
Full or Narrow nationwide networks
United's trusted status as the largest independent health carrier in the U.S.
Online support and tools.
PlanBien support for latino workers
If your interest was peaked at 30% discounting, you can run your quote right here:

Otherwise, let's look at the program for California restaurants:
Let's get started.
First, the broad strokes.
---
What Is The New California Restaurant Association Option Through United Health?
Basically, United was smart.
They took advantage of the big push nationwide to find options to bring down the cost of health insurance.
One such option is to carve out a specific market segment (restaurants and hospitality in this case).
You can then offer large group pricing and benefits to that giant segment.
What better partner than the California Restaurant Association in California and the National Restaurant Association nationwide.
The net effect is that we're seeing pricing at about 30% lower than what's available on the market.
We still get all the bells and whistles of United health (more below).
We also get the benefits of being a California Restaurant Association member.
More importantly, we can offer affordable health insurance to our best restaurant employees.
That's the real reason to investigate this at all.
No offense to United or the CRA…but if we can give our employees coverage in budget, that's all we need to focus on.
You can quickly check the rates for your company here:

Let's look at the two players.
We'll start with the health carrier.
---
United Health As The Carrier For CRA

United health is pretty well known to many people.
Especially if you have ever had health insurance through an employer.
They are very strong in the California group health market.
In fact, as the largest US carrier, that's their focus.
Employer based health plans for large and small companies.
We're not surprised they were the first to take advantage of the Association niche.
They came out with a similar program for Engineering firms a few years back.
Similar savings and we're happy to say, it's been a home run for the engineering firms we helped find this option.
They've now turned their attention to a much larger segment of the California economy.
Restaurant and Hospitality.
We're talking about almost 4% of GDP.
More importantly, this market segment is the most uninsured in the State!
That's a perfect storm.
Most uninsured employees.
Largest market segment in the State.
United picked well.
As for United itself, here are some key metrics:
1.2 Million doctors nationwide and 6500 hospitals
124 Million members
67000 Pharmacies
Fortunes top Insurance company for "World's Most Admired Companies"
They're the real deal in health insurance.
They're also one of the most innovative.
Constantly…looking for new ways to fight back against the crazy inflation we've seen lately.
The Association plan for the California Restaurant Association is a perfect example.
You can quickly quote the CRA United health plan.
What about the California Restaurant Association?
---
The California Restaurant Association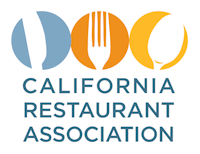 The National Restaurant Association is the big, nationwide entity but California's no slouch.
It could function as its own country…7th biggest in the world!
The CRA functions primarily has a community based lobbying group for the hospitality and restaurant segment in Sacramento and California.
They also offer a host of other services to their members.
One of these services is the newly created Association health plan through United.
It's available only to restaurant and hospitality companies in California.
Some quick stats on the California Restaurant Association:
110 Years in Service
Over 22000 members (restaurants and hospitality businesses)
5 Chapters throughout California
Membership dues bring a host of benefits which you can find on their website but were interested in only one!
The ability to offer United group health at a discounted rate!
You can quote the United CRA plan here to see what your rates would be:

There's no cost for our services at licensed United health agents designated to offer the California Restaurant Association health plan.
Call 866-486-6551 or by email with any questions.
We keep seeing the word "Association health plan".
What does that mean?
---
How The New California Restaurant Association Health Plan Works
Association plans are a special carve out against all the mandates of the ACA law (Obamacare).
It allows us to essentially offer plans similar to what we had before 2014.
In case you forgot, those plans were about 1/3rd to 1/2 the cost of current plans.
Reason enough to investigate.
Association plans basically allow smaller companies to pool together in order to offer benefits similar to large group companies (100+ employees).
This particular association is based around the restaurant and hospitality market.
This leveraged buying solution has the impact of bring down costs by up to 30% in most cases.
It also allows the carrier to medically underwrite smaller companies (1-20 employees).
The net effect is lower pricing for those companies that are eligible.
Let's look at this eligibility piece.
---
Which Restaurants Can Qualify For The United Association Health Plan?
First, the company must operate in one of the following 5 SIC codes:
5812: Eating Places
5813: Drinking Places (alcoholic beverages)
7011: Hotels and Motels
7032: Sporting & Recreational Camps
7041: Organization Hotel and Lodging Houses, on membership basis
They must also be members of the California Restaurant Association or the National Restaurant Association.
The size of company affects options as well.
The fully insured CRA health plan is available to companies with 2-99 employees.
Here are the basic parameters by company size:
2-20 Employees – Discounted group health plans – Medically Underwritten
21-99 Employees – Discount group health plans – not Medically Underwritten
101 or more Employees – up to 5% discount on medical rates
Large self-funded plans (100+ employee) – up to 5% discount on admin fees for new ASO medical
Any size company – Up to an additional 5 percent discount on dental, vision, life, disability, accident and critical illness for fully insured groups
We can help you figure out where you are in terms of eligibility with the various rules. There's no cost for our service. 100% free to you.
Just call 866-486-6551 or by email  or get your quote here.
---
Hospitality Companies And The United Association Plan
Good news!
It's not just restaurants that can take advantage of the savings.
Hotels/Motels
Bars
Many others!
Basically, a company that serves food or beverage to the public.
Take a look at the SIC codes above which can participate.
We can help with specific questions on eligibility for hospitality companies.
---
PlanBien Benefit For United California Restaurant Association Plan

This is a no-brainer.
Every carrier screams about how they support multi-lingual outreach but United has really delivered.
United's PlanBien option especially addresses a key need for California restaurants.
Spanish support both in terms of language but also with key outreach programs.
It's part of their Latino Solutions option and there's never been a better fit than with the California Restaurant Association health plan.
Some highlights of the PlanBien and Latino solutions free benefit:
Dedicated bilingual customer service professional with special training for common hesitations and doubts within the Hispanic community about enrolling or actually using their health insurance.
These dedicated reps are there to help latino members better use their health care benefits so they get value from them.
Online doctor directories with Spanish speaking doctors and/or office staff
Bilingual website with Spanish health and wellness information designed for Spanish-speaking restaurant employees.
Bilingual online podcasts, interactive health modules, and biometric health calculators.
PlanBienSM is currently available in Arizona, California, Colorado, Florida, Illinois, New Mexico, Texas and Utah.
This benefit does not cost extra but will be incredibly important for the CRA association plan.
The Latino community is key to making the California restaurant industry function!
Let's support their health insurance adoption and satisfaction.
---
Doctor And Hospital Networks For California Restaurant Association Health Plan
Good news here.
We have access to the full United California provider network!
No watered down or flimsy networks.
The full deal!
That's right…we're getting up to 30% discounts on the best network!
Some key metrics for California CRA plan:
Over 100,000 California doctors
Over 303 California hospitals
They also have a huge nationwide network with over 1.2 Million doctors.
Networks have never been an issue with United and the CRA plan has access to the premier network.
Here's a link here for the United provider network through the CRA.
---
Participation Requirements For The California Restaurant Association United Plan
There are a few specific rules for eligibility but it's very similar to any group health plan.
Here are the main requirements for CRA/United plan:
Fully insured for groups with 2-99 employees
Must be member of CRA or National Restaurant Association
Must operate in one of the SIC codes above for restaurant and hospitality companies
Must have 50% participation in the health plan for eligible employees (we can help with this)
Cannot use in conjunction with other health plan such as Kaiser wrap
Company must pay at least 50% of the lowest priced plan for employee
Those are the big ones.
Every company is completely different.
That's where we come in.
You would be surprised what we can do to help "fit" a company into group coverage.
Seriously, we know all the angles to help make this happen if it's affordable to you.
Just run your quote and we'll figure out the rest if you need help:

---
How To Quote The California Restaurant Association Health Plan
It's easy!
Just complete the United Quote form here
For larger companies, we'll send over a secured census form
Let us know of special requests or requirements
Most importantly, let us know what ideal budget you want to stay within
Give us 24-48 hours during business time
You'll receive a complete proposal specific to your company
Get ready to save up to 30% off group coverage if eligible!
---
How To Enroll In California Restaurant Association Health Plan
With total assistance and hand holding.
You're really busy…the restaurant business is 24/7 brutal.
We'll do the heavy lifting on this side and there's no cost for our assistance.
Here's the general process for enrolling in the United CRA plan:
We'll guide you through the needed forms
Collect basic company information such as DE9/Quarterly payroll
We'll work with employees for plan choice if multiple options are available
We'll guide the POP 125 process so that deductions will be pre-tax
We will work with carrier and CRA for underwriting process
We will work with you for plan launch and address any employee or employer questions from there on!
We have clients that have been with us for decades!
If you have a question or issue, you shoot it our way and get back to your business.
That's what we're here for and there's no cost for our assistance.
Zero!
How can we help!
---
Wrap Up For California Restaurant Association United Plan
You own or run a restaurant.
Maybe a group of restaurants.
You either offer group coverage that's getting more expensive every year
Or…
You want to give employees some option to keep the good ones!
It's getting competitive out there now in the labor market.
Deep down you know it…
The employees for which health coverage will be important tend to be better employees…more loyal.
Long term members of your business!
Unless you love constant churn and hiring/training, health coverage is essential.
The United association plan with the CRA is probably the best thing we've seen in this space in decades.
Up to 30% savings.
The only other savings we see restaurants take advantage of with better savings are food service GPO's here.
Let's at least see what the rates look like and go from there.
Run your CRA United quote here.
How can we help!
No tip required. Our services are free to you!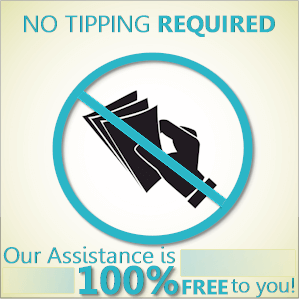 Again, there is absolutely no cost to you for our services.  Call 866-486-6551 Today!
Your Calhealth Advantage
Our online tools, free quotes and licensed agents are here to help you find a plan.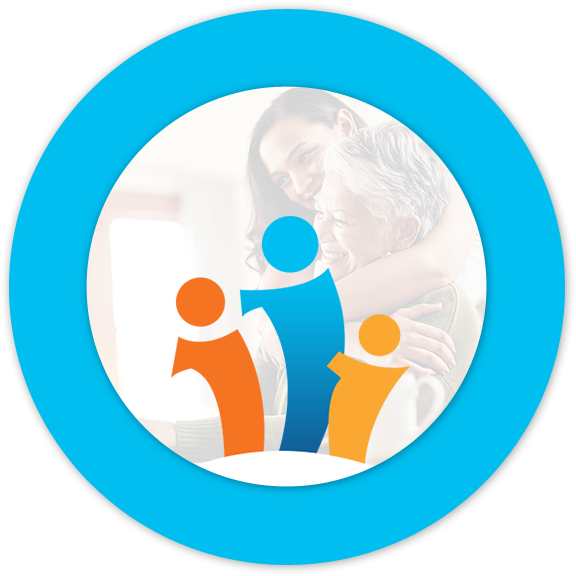 1

2

3

4

5

6

7

ON THE BLOG
Featured Articles