California Medicare Supplement Center
CALIFORNIA MEDICARE SUPPLEMENT CENTER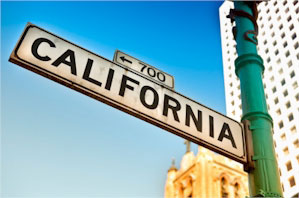 Welcome to the Center for California Seniors with Medicare. 
This is the place to start if you are soon to be shopping for Medicare supplements or Advantage plans.
You will likely inundated with countless brochures and mailings regarding supplemental insurance for your Medicare but it helps to first understand the landscape, options, and get unbiased guidance first.
Why is this so important?
Medicare is a great program but it has certain gaps in coverage that must be addressed.
There are many private companies that offer plans to address these gaps but some have sneaky discounts the first year which disappear later on.
Others are newer and less experienced in the market.
Huge differences there aside from the just the cost.
Check out the Anthem MediBlue plan if you're eligible for both Medicare and Medi-cal.
So let's begin.
We'll offer you Quick Points on market options and then tips on how to make a good decision for your coverage.
You can always run your Medicare Supplement or Advantage quote here:

---
Quick Points On The Medicare Supplement Market
Medicare is generally composed of Part A and B which is government sponsored.  These options generally work like 80/20 plans with the government picking up 80% after you meet two deductibles (one for hospital and one for physician).
Medication coverage is not covered under Medicare.  This is provided by a private plan called Part D.
Most seniors are eligible for Medicare on the 1st of the month that they turn 65 on or when they leave group health insurance (any age 65 or later)
There may be waiting periods to secure Medicare and or a supplement if you wait too long to enroll in Part B or a Supplement.
The three cost you can expect are:
Part B premium paid monthly to Medicare depending on income

Medicare Supplement or Advantage Coverage

Part D Prescription Plan
With these three components, you should have very little out of pocket.
The supplement looks to Medicare to determine benefit eligibility and doctor network
Medicare Supplement works more like a PPO while Advantage plans work more like an HMO plan.  The Advantage plans tends to be more restrictive in terms of network and access but also cheaper in premium.
---
Tips For Shopping The Medicare Supplement Market
The first decision is definitely Medicare Supplement versus Advantage plan. 
Here are the key differences:
Access.  Supplements allow more control on doctors, hospitals, and self-referring.  Advantage plans will result in more "managed" care similar to an HMO style of access.
Cost.  Supplements will generally run around $100-150/month for a 65 year old across the State.  Advantage plans will generally be no or low cost up to $50/month on average.
Supplements will allow you to use providers across the State and country.  Advantage plans are generally tied to a local geographic region.
People generally have a sense of their preference in terms of HMO or PPO. 
In the end, cost dictates which way to go.  If the cost of a supplement will push your budget, Advantage plans might be the default option.
---
Choosing A Medicare Supplement Plan
If you want more access to providers and great freedom in terms of care, how do we then choose a supplement or "medigap" policy as they are often called?
The Supplement plans are given letter names such as the "A plan".  They each have different benefits in terms of which "gaps" they cover and how much of those.  Some have cost sharing built into how they will pay.
So how do we analyze these options?
By far, the F plan is the most popular plan and generally the best value long term.
The F plan covers all of the main gaps in Medicare including Excess.
Excess is the amount that Medicare allows providers to charge over what Medicare allows.
If you choose a plan that does not cover Excess, you could be on the hook for up to 15% of very large bills. 
The trend has been towards more doctors charging Excess and this will likely continue.
It does not make sense to have insurance but take the full risk of Excess.
F plan is the best protection for this reason alone.
It also takes cares of the 20% coinsurance that Medicare does not pay which is really the reason to get supplemental coverage at all!
You can run your Medicare Supplement or Advantage quote here:

---
So Now That We Narrowed The Plan Down, Which Carrier?
Most of the major carriers offer supplements, Advantage plans, or both.
There are even large, well-known marketing entities such as AARP that partner with an underlying Medicare supplement company to offer coverage.
Ultimately, you're insured by the underlying company.
So how do we evaluate and who's good now?
---
Key Concern For Selecting A Medicare Supplement Carrier In California
Stability.
Will the carrier be stable both in terms of cost and company strength.
This is important.
You are considering a purchase that you will need rely on for decades.
Yes, decades.
Has the carrier been in the Supplement business for a while?
A decade plus? Have their rates remained competitive?
Keep in mind that the plan benefits are standardized by Medicare so an F plan is an F plan regardless of the carrier.
Who meets this criteria?
Anthem Blue Cross and Blue Shield of California are two of the strongest since they have been offering stable options and rates for the longest in California.
Aetna, United, and Humana would be next.
AARP currently  works with United Health so it's really the carrier we want to look at.
We wrote an entire article on how to insure between retirement and Medicare here.
---
Medi Medi Plans – Dual Eligible Advantage Plans
Some people are eligible for both Medicare and Medi-cal.Coordination plan.
This is usually called "medi medi" or "dual eligible".
These people may have access to a great plan from Anthem Blue Cross called the MediBlue Coordination plan
You can find more information on the Anthem MediBlue plan for medi medi here.
Run your Quote here:
  To Quote over the phone:

Call  800-320-6269
You can access the online application here:

---
Enrolling In A Medicare Supplement
Once we have decided on which plan and carrier we want, what's the enrollment process and timeline?
Here's our recommendation: 
60 days prior to turning 65 or leaving group health insurance, contact CMS through medicare.gov to make sure your Part A and Part B are effective.  You'll have to "opt in" for Part B since there's a premium associated with it.  Verify your effective dates for both A and B.
30 days prior to turning 65 or as soon as you have your Part A and B effective dates, complete the Medicare supplement application.  You can download this from our quote tool or we can send you one for your carrier of choice.    There is NO fee for our service and we have helped 1000's of California Seniors secure supplemental coverage.  Send the completed application to our attention (contact page) via your method of choice.  For some carriers, first month's premium is not required but we will notify you of any missing info.
Your Part D application should also accompany the Supplement application as you want the two coverages to go into effect simultaneously.
That's it  Of course we can help with any questions along the way such as dental and vision options.  Please call us at 800-320-6269 with any questions.  We're here to help and there's no cost to you for our services.
Your Calhealth Advantage
Our online tools, free quotes and licensed agents are here to help you find a plan.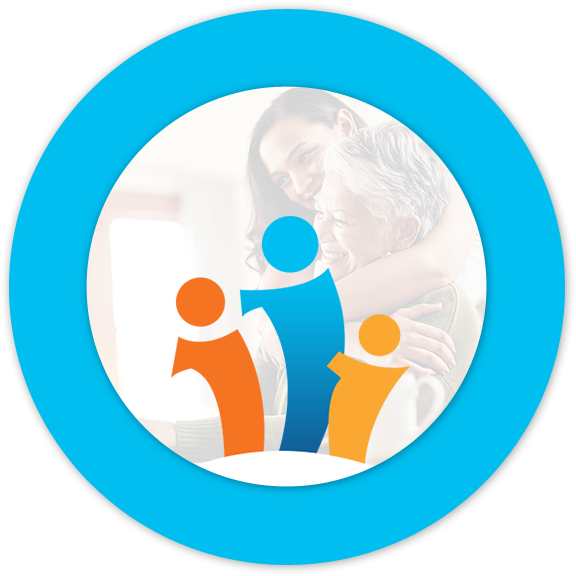 1

2

3

4

5

6

7

ON THE BLOG
Featured Articles