California Health Insurance Out of Network
OUT OF NETWORK PROVIDERS AND CALIFORNIA HEALTH PLANS
First, what does the term mean?
Let's first get a definition of the term, out-of-network: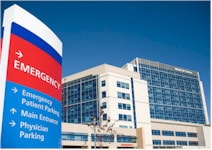 Out of network refers to a doctor, hospital, or other medical service provider that does not participate in a given California health insurance network.
When you use the services of these providers in a non-emergency situation, the carriers will treat the claims quite differently and you can expect to pay much more out of pocket.
You can always run your quote here:

---
How Does It Affect Your Health Insurance Plans?
It partially depends on the type of health insurance plan you have.
For HMO plans, out-of-network takes on a much more serious importance.
HMO's by definition are more structured in terms of access to the care.
You must stay within your chosen medical group and primary care physician unless you have a true emergency situation.
There are NO benefits for out-of-network providers aside from a true emergency…and be conservative about how you view emergency.
PPO plans are more where the term "Out of Network" comes into plan.
Essentially, a PPO plan is a network of "In-Network" doctors, hospitals, and medical providers that have contracted with the California health insurance carrier to provide medical services to PPO members at a discounted (contracted) rate.
This is the negotiated rate that we reference through the website.
When you run your health quote, you will see a benefit summary for the various PPO plans (most HSA plans use the PPO network).
This assumes you use in-network providers for covered benefits.
With PPO, you can use providers that are not in the network but you will pay more out of pocket.
There are two ways this happens.
First, the benefits for out-of-network providers are not as rich as in network.
For example, in network for labs might be 80/20 (you pay 20% and the carrier pays 80%) but for out of network, it might be 50/50 (you pay 50% now instead of 20%).
Secondly, the carrier will usually apply these less rich benefits to what they would pay an in-network provider.
For example (continuing with the labs example above), if the out-of-network provider would charge $500 and the in-network charge is $300 (discount is usually 30-60%), the provider would pay 50% of the $300 or $150.
With an in-network provider, the carrier would pay 80% of the $300. The difference out of the member's pocket is $60 (in-network) versus $350 (out-of-network).
That's a big difference so it's always important to stay within network when possible and verify that providers are in-network.
---
What About The EPO Network?
We cover the EPO in more detail here.
Essentially, it's the same network and means off access as the PPO network but with no benefits out of network other than a true emergency.
Stay in network…it feels just like a PPO.
---
More Information On The Networks In California
Each carrier's networks will be different in terms of the doctors and hospitals that they contract with.
There is also a distinction between their HMO and PPO networks.
Usually, the HMO network is smaller than the PPO list of providers.
A doctor may participate in either one (HMO or PPO) but not the other so always verify that your doctor is available with the type of plan you are interested in.
The large health carriers typically have PPO providers in almost all California counties and areas.
HMO networks are missing from some areas, especially less populated areas.
By definition, HMO's tend to work better is larger cities and more populated areas.
Rural areas do not work well with HMO areas.
EPO (Exclusive Provider Organization) is typically the same network as the PPO list but there are no benefits out of network with an EPO.
This can also impact a person's ability to use the Blue Card network with Anthem Blue Cross or Blue Shield of California.
UPDATE: The Blue Shield Individual Family PPO plans will not have access to Blue Card in 2019
You can access the online application here:

---
Health Savings Accounts And Out Of Network
There are times when a person's preferred doctor is not in-network with their carrier (or any carrier).
This can mean that they will pay more for using these providers as mentioned above.
Health Savings Accounts work well in this situation because the funds in the HSA account itself can be used for claims in or out of network.
The eligible expenses go according to the federal guidelines and there is no distinction between in or out of network.
In summary, always try to stay in network. Verify with doctors, labs, and facilities that they are in-network before using their services.
This will not only keep your out of pocket expenses down but will allow you to take advantage of the greatest benefit of PPO plans…the negotiated rates.
Again, there is absolutely no cost to you for our services.  Call 800-320-6269 Today!
Your Calhealth Advantage
Our online tools, free quotes and licensed agents are here to help you find a plan.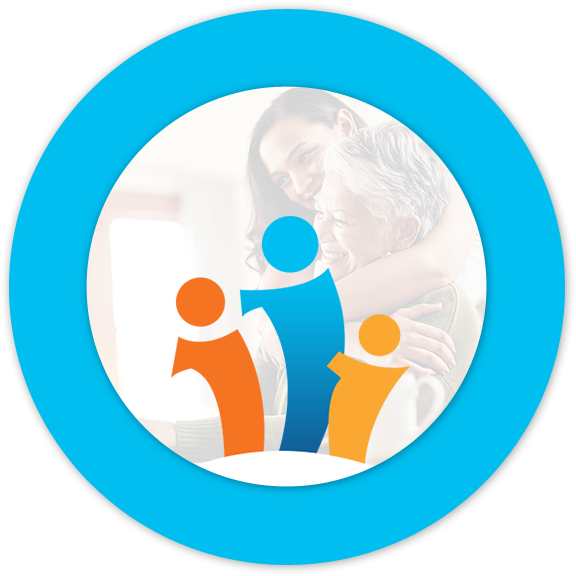 1

2

3

4

5

6

7

ON THE BLOG
Featured Articles