California Health Insurance Definitions
IMPORTANT DEFINITIONS FOR CALIFORNIA HEALTH INSURANCE
AIM (Access for Infants and Mothers)
The AIM program is designed to cover pregnant women and their newborn babies. It is generally means tested (qualify based on income) and you can find more information here. Otherwise, you may be eligible for PCIP or MRMIP.
Cal-COBRA
CalCOBRA is a prograom of the State that extends the standard Cobra of 18 months for an additional 18 months when traditional Cobra exhausts. Make sure to ask your carrier or HR department if you have a "Cal Cobra Extension" when nearing the end of traditional Cobra.
COBRA (Consolidated Omnibus Budget Reconciliation Act)
Cobra is a Federal program designed to offer employees who have lost their group health insurance if qualified. It does not apply to FMLA leave and can be excluded for gross misconduct. You generally have 60 days to elect Cobra from your last date of group coverage can can continue from 18-36 months as long as the group plan continues. Make sure to check with your employer about Cobra options.
Discount Health Plans
Discount plans are essentially negotiated rates similar to a PPO plan but they are not insurance. The main issue is that there is typically no cap on expenses, just a discount. For example, if you have a $50K expense, it may reduce it 30% but you still most pay the $35K.
EPO (Exclusive Provider Organization)
EPO's work like a PPO plan (and may be the same network within a carrier) but there are no benefits outside the network which a PPO would have. The EPO's are not as common any more on the California market.
ERISA (Employee Retirement Income Security Act)
The Employee Retirement Income Security Act is a Federal law that sets minimum standards for pension plans and self-insured health plans in private industry.
Healthy Families
The Healthy Families program offers low-cost insurance for families who can't afford traditional insurance, but who also do not qualify for Medi-Cal. Healthy Families provides up to 12 months of insurance coverage as long as you pay the monthly premiums.
The insurance includes children and teenagers up to age 19, and even includes dental and vision plans. You're offered several plans to choose from depending on which county you live in.
Health Families Is Run By Managed Risk Medical Insurance Board (MRMIB).
HIPAA (Health Insurance Portability and Accountability Act)
HIPAA is a Federal law that does three things:
1) it makes it easier to take your health information with you when you change employers,
2) it sets very strict rules about the privacy of your medical records, and
3) it gives you the right to purchase individual health insurance after you've used up your COBRA benefits (see "COBRA").
If you have been covered by health insurance including COBRA and have exhausted all COBRA/CalCOBRA benefits with no break longer than 63 days, HIPAA gives you the right to buy individual health coverage with few or no limits on pre-existing conditions.
HMO (Health Maintenance Organization)
The HMO model combines richer benefits with more control over how you access health care and who you can see. The model has become very expensive on the individual family market but still exists on the Group side. HMOs in California are regulated by Department of Managed Health Care (DMHC).
HSA (Health Savings Account)
The HSA combines a qualified high deductible insurance plan and a tax favored savings account. Note: there is no California tax exemption for your HSA contribution, or for the interest the account earns.
Medi-Cal
Medi-Cal is California's version of the Medicaid program. It basically offers low and no-cost Californians who qualify based on income or other requirements.
Medicare
A Federal program that mainly insures the elderly and disabled people. There are four parts to Medicare. Part A and B comprise the original fee-for-service Medicare plan. Part "A" covers hospitalization. Part "B" covers doctors' and other outpatient services. Part "C" also known as Medicare Advantage, is Medicare offered through a network of providers such as HMO (Health Maintenance Organization) or PPO (Preferred Provider Organization). Part "D" covers prescription drugs. You can also pay for private supplemental programs to give you more coverage than Medicare offers (see "Medi-gap insurance"). Medi-gap policies exist for many health care services, but not prescription drugs.
Medi-gap Insurance
Medigap refers to private health insurance plans that are designed to fill the gaps of traditional Medicare.
MRMIP (Major Risk Medical Insurance Program)
MRMIP is the high risk pool option in California for people who are unable to qualify for private health insurance. It will likely be fazed out by PCIP (now) and the Exchanges (Jan 1st, 2014).
PPO (Preferred Provider Organization)
PPO's are the dominant model of health insurance currently on the California market which combine a discounted rate for in-network providers with more flexibility and cost control.
You can run your California health plan quote here to view rates and plans side by side from the major carriers…Free.
Again, there is absolutely no cost to you for our services.  Call 800-320-6269 Today!
Your Calhealth Advantage
Our online tools, free quotes and licensed agents are here to help you find a plan.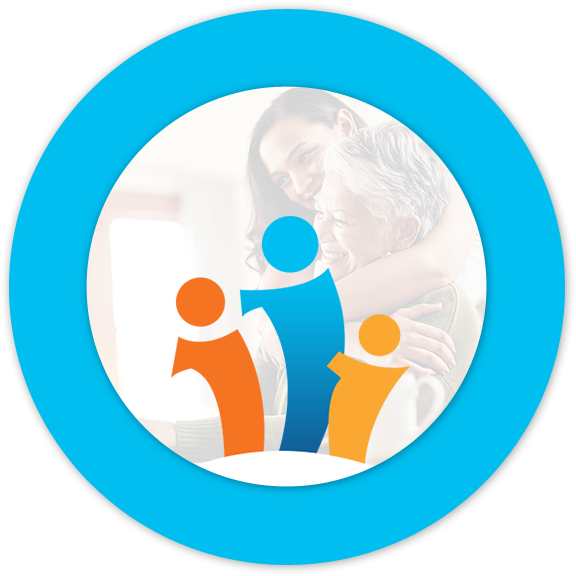 1

2

3

4

5

6

7

ON THE BLOG
Featured Articles