Blue Cross Rate Increase Client
RATE INCREASE
BLUE CROSS OF CALIFORNIA MARCH 1ST 2007
Blue Cross has announced their annual rate modification effective March 1st. You will be notified directly of your new rate via mail but we have updated our quoting engine to provide the new rates which you can access here:
Blue Cross Individual Family Quote.
Make sure to change the requested month to March in order to bring up the new rates. If your rate is higher than what is listed, you may be on a higher tier based on your health at the time of enrollment. If you are in good health, we should try to reduce this increase at a very minimum. We would write "Level 1 Review" across a Change of Coverage application. You can fax or mail this complete form to me. This is the same form used for some plan changes.
There may be many options available to reduce your rates and we are happy to walk through them with you. During this period, call volume is particularly high as we basically are on the phone or email the entire day going over options. We thank you for your patience and aim to return all calls the same day. We are independent brokers contracted with all the major carriers so are main concern is that you have all available options to you. Depending on the plan change requested, there are different forms needed which we can provide to you via email. We can also put together a proposal for you via email as well.
The rates for the Core 5000, Basic 2500, and Basic 1000 are not changing. The Tonik plans are having vision benefits enhanced.
For those individuals on the Share 2500 for whom maternity is not a concern, the Right Plan $40 Comprehensive is a very smart move. There are options below this to reduce the rates but this plans eliminates the deductible and maintains the same max out of pocket and RX coverage.
A few items…some of the new Blue Cross plans on the market do not cover maternity so if pregnancy is potentially in the future, we would advise plans that cover it. Maternity coverage is tied to the age band so a person in their 50's, 60's, and to some extent, 40's will have little or no impact within a plan that covers maternity. Blue Cross is the dominant carrier and will prove to be the most stable of the major carriers. Personally, my family's coverage is with Blue Cross for this reason. Blue Shield's Feb 1st rate increase was significant (see below). Health Net has been all over the map and traditionally copies versions of Cross' plans only to have the rates spiral upwards later. Pacificare is in the middle of a transition with United health and the transfer has been bumpy. Long term, we advise our clients that Blue Cross will be the most stable carrier on the market. If this changes, we will notify our clients immediately.
Help with cost of insurance. The cost of health care has emerged as a political issue which will finally receive some movement…most likely on a statewide basis first and potentially at the federal level. The Governor and Legislature both seem to be on the same page in moving this forward and I would expect some manner of change in the next 18-24 months. There is still no clear indication as to what form the change will take but it will likely resemble the car insurance market with mandatory health insurance (guaranteed issue regardless of health) combined with cost-saving incentives to the individual, providers, and carriers and an expanded government provided care for children and families under a raised income threshold. The insured break down into roughly three areas…people eligible for state/federal programs such as Medicaid but not enrolled, the "young invincibles" typically 19-45 year old health (mostly males) who do not believe they need it, and individuals/families who are unable to afford it. The theory is that the cost will decrease if everyone is on board and the risks can be spread over a wider group. Again, this is preliminary but we will update our clients as more information is available.
Association plans…CAREFUL. Be careful of "plans" (not true insurance but association plans) that are being aggressively SOLD on the market. They typically have daily caps of hospital benefits (usually around $600 against potentially $10's of thousands), holes in the policies such as Cancer riders, and very poor claims payment reputations. The seller of these plans will typically bad-mouth the traditional carriers which is a tip-off. I would rather you have legitimate coverage through another broker than to fall for these plans. I have called the Department of Insurance and they said that even though they receive countless complaints, they cannot do anything because they are domiciled in Texas and are not true insurance plans (but association plans). Be careful.
Our take on Blue Cross rate increase:
We have received preliminary rates for our Blue Cross of California individual health pre-65 clients and the increase looks to be one of the lowest in over 10 years. This is in contradiction to Blue Shield's recent February 1st rate change where increases appear to average between 15-30%. In prior newsletters to our clients, we have forecasted milder increases going forward and it is nice to finally have validation of this prediction…not to mentioned welcomed relief to Blue Cross members. We feel that a company's rate increase in the next 12-18 months will be a good indication of their financial strength going forward. The trend should be toward single digit increases and a carrier which is unable to maintain this trend might be suspect.
Blue Cross Individual Family Quote
Your Calhealth Advantage
Our online tools, free quotes and licensed agents are here to help you find a plan.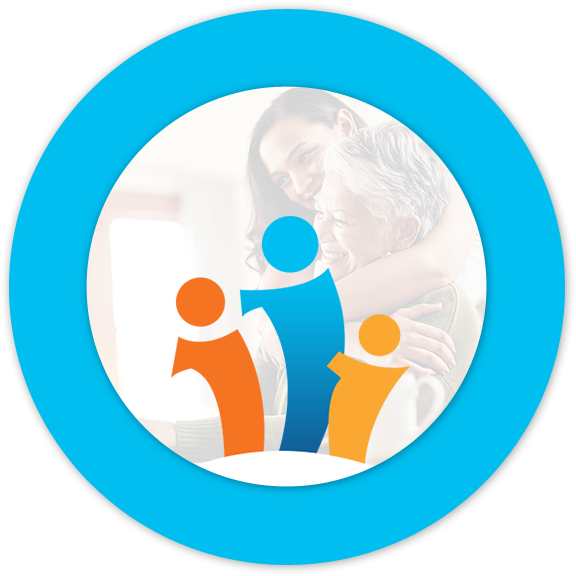 1

2

3

4

5

6

7

ON THE BLOG
Featured Articles