Blue Cross California Individual Rate Increase
BLUE CROSS OF CALIFORNIA MARCH 1ST 2008
For Information on Anthem Blue Cross 2013 Rate Increase
NEW! California Health Subsidy Calculator (until we have exact rates October 1st, 2013)
Medical Plan changes effective 3/1/08
Rates will increase for most of of Blue Cross of California's Individual and Family medical plans as well as our dental plans. The good news is that rates for CORE 5000, Basic 2500, Basic 1000, PPO Saver, 3500 Deductible PPO and PPO 3500 (HSA-compatible) are not changing. Additionally, there will be benefit changes to the Tonik plans.
Dental Plan changes effective 3/1/08
PPO and HMO dental rates are increasing.
There will be no changes to dental benefits.
Term Life Plans
There will be no changes to the existing rates or benefits for Individual term life coverage.
Rating area definitions changing
Medical and dental rating area definitions will change from 9 areas to 14, as of 3/1/08. Why? To help premiums more accurately reflect health care costs in each community. (SmartSense and Lumenos non-maternity plans launched with these new definitions in December 2007.)
Rate and benefit guarantees
Members not in a rate guarantee on 3/1/08 will receive their new rate on 3/1/08 or at their next premium due date, but no later than 5/1/08. The following table illustrates current and future guarantee periods and the mailing dates for notifications. We'll make every effort to notify you before your member.
Coverage Effective Date Rate and Medical Benefit Guarantee Ends Agent Notification Mail Date Member Notification Mail Date Prior to 9/1/07 3/1/08 1/08 1/08 9/2/07-10/1/07 4/1/08 2/08 2/08 10/2/07-11/1/07 5/1/08 3/08 3/08 11/2/07-12/1/07 6/1/08 4/08 4/08 12/2/07-1/1/08 7/1/08 5/08 5/08 1/2/08-2/1/08 8/1/08 6/08 6/08 2/2/08-2/28/08 9/1/08 7/08 7/08
Tonik benefit changes effective 3/1/08
The office visit co-pay will apply to the office visit charge. Any other services done during that office visit (for example, lab work and X-rays) will be subject to deductible and/or coinsurance.
Emergency room visits will be subject to the deductible. To help control these costs, Blue Cross is helping members learn when using the ER, seeing their doctor, or visiting Urgent Care is most appropriate.
Please see enclosed Tonik benefit changes insert for details.
SmartSense, new Lumenos® plans and Tonik Enhanced Dental
These new plans target Californians who don't want to use up their health insurance budgets paying for benefits they don't want — or need.
Blue Cross has added some fresh options that save money efficiently. Their SmartSense benefit designs and Lumenos without maternity plans make it easier to find solutions to match your needs while putting a few bucks back in your pocket.
Single-age rates on these plans soften rate increases, making the plans even more budget-friendly.
SmartSense
The bottom line with SmartSense is that it's nice to your bottom line. It's solid protection that covers the essentials of full medical at one of our lowest monthly rates.
These new products will get the attention of couples and retirees who don't want to pay for maternity benefits they won't use. And active people who lead a healthy lifestyle will appreciate the incentives and free wellness programs that help them reduce out-of-pocket expenses. Lumenos already gives members an unprecedented amount of control over how their health care dollars are spent. With three new plan choices and a variety of deductible options, you can have even more flexibility for any coverage needs and budget.
Tonik Enhanced Dental
This comprehensive product is available to both existing Tonik member and new applicants who want more than the basic dental included in their medical benefits package.
1. Why are rates increasing? We are fortunate to live in a time when medical knowledge and technology help us live longer and better lives. We have more sophisticated tests and procedures. We go to the doctor more often and receive more prescriptions than ever before. As a result, today's health care services cost more and the demand for them is greater. Therefore, premiums for health care coverage must keep pace with these costs.
2. How can I review health care coverage online? You can take advantage of new resources at changemycoverage.com (available in late January).
3. Can Tonik plan members change to another plan? If you have a Tonik plan and would like to change to a higher deductible Tonik plan, they just need to fill out a written request. But to change to a lower deductible Tonik plan or a different Blue Cross plan, they'll need to complete a Tonik Application or an Individual Enrollment Application, and it will be reviewed by Underwriting.
4. What if you can't afford to keep their coverage? Blue Cross offers a wide variety of plans for every stage of life. They will work with you and your client to find the plan that meets your health care needs and budget. Whatever you choos, it's important to stay covered; without health coverage, they could pay an average of $27,984 for just three days in the hospital. Also, if you cancel coverage now and become ill or injured later on, you may not qualify for coverage — or may be charged a much higher premium.
5. How often can members change benefit plans? Generally, they can change plans once a year. A change in plan may only be requested six months or more after their original effective date.
6. Why are rates increasing if a member hasn't used or barely used their benefits? Benefit costs are increasing overall, and these costs are spread over Blue Cross' membership base. This practice allows Blue Cross to moderate rate increases and share the risk. By having their risk spread over the larger population, individuals don't find their premiums increasing just because they used their health plan.
7. What is the cut-off date for new members to receive the current March 1, 2007 rates? Applications for new business with a signature date on or before February 28, 2008 will receive the current March 1, 2007 rates.
Some of the main factors driving health care coverage rate increases:
Growing need to keep pace with current health care costs
Expensive new technologies
Increased use of medical service and prescription drugs
An aging population What Blue Cross is doing to control costs
Cost containment is key to reducing the frequency and severity of rate increases. Blue Cross is working to control costs by helping people stay as healthy as they can and by helping to improve the quality of care delivered by our health care system.
Your Calhealth Advantage
Our online tools, free quotes and licensed agents are here to help you find a plan.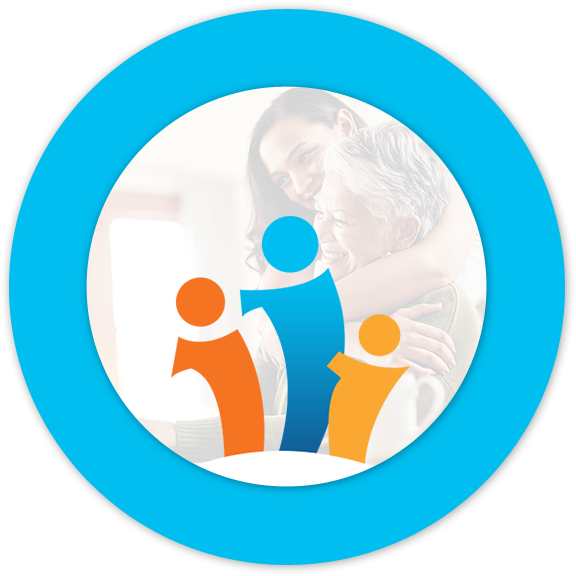 1

2

3

4

5

6

7

ON THE BLOG
Featured Articles