California health insurance
- 2016 California health carrier comparison
You and your California health insurance Doctor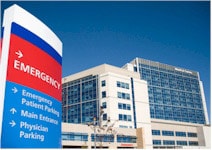 There's so much talk about copays and deductible when discussing California health insurance that we occasionally forget about one of the biggest factors (we would say partners) in the delivery of health care...California doctors. Doctors these days are under the gun, squeezed by lower re-imbursements from carriers and Medicare while taking on more and more patients always with the threat of litigation overhead. We'll take a look at how your health insurance plan affects interactions with doctors and what we see coming as a result of Health Reform on that front. Let's take a look at the center of health care decisions...the doctor.
The difference between PPO and HMO Doctor Networks in California
How you intend to interact with your doctor dictates a great deal as to the kind of health insurance plan you should consider. There are big differences between how these two models work when it comes to doctors. The PPO allows you to choose from any doctor in the PPO network. You are not locked into a certain area so you can see PPO doctors up and down the State. You generally do not need referrals to see specialists in the PPO network. The care chosen by the doctor will be less managed (although not entirely without management) than with HMO's. The price for this flexibility is that you will pay more when you use services in the form of copays , deductibles, or co-insurance. The net net is this...if you want to keep your doctors and really want flexibility when needing care, PPO's are the better fit. What about HMO's?
HMO Doctors have more constraints in terms of how you access their care
HMO's will require that you choose a Primary Care physician or Primary Medical Group up front. Your Primary Care Physician is the point person for your care. Usually, referrals are requested through the PCP and medical services need to be coordinated through this person. you're generally locked into a certain geographical area and medical group for accessing care. You're generally giving up flexibility with HMO plans in terms of doctor selection and access but the benefits tend to be richer. Usually, HMO plans have a flat copay for office visits and may even have less cost sharing for other services outside of the consultation (which occur during the visit).
According to the Department of Managed Care, you do have certain rights in regard to an HMO plan and your doctor. You the doctor must explain all of your treatment choices, get the services that you require, and understand your care. You can change doctors but it may take up to a month for the change to take effect. If doctor discontinues his or her relationship with the HMO, you can change doctors.
Finding a new California doctor that accepts your health insurance plan
How do you go about finding a new doctor? We have provided an online directory for doctors for all the major carriers by plan type (PPO or HMO) through the quote engine which you can run here by market segment : Individual and Family; Small Group; Medicare Supplement. You can find a doctor in your local area but referrals from friends, families, or co-workers are always a good start. The big question is how the relationship with doctors will be affected when Health Reform goes into effect Jan 1st, 2014. We foresee a general shortage of doctors with such an increase of newly insured patients but the pricing pressure will fall most heavily on the doctors since the carriers will be pressured not to raise rates faster than a certain clip while the level of benefits are mandated. Ultimately, the only thing left to the carriers will be to negotiate more aggressively with doctors. This will result in future in-network providers especially for the best doctors in their respective fields. That's our take but we'll update this information as we find out more.
Covered California and California doctors
This really is a subject for an entire page due to its importance and effect on how we will access care in the future. A quick synopsis. Expect that the Health Exchange plans will have a much smaller network of participating providers (doctors and hospitals) similar to an expanded Medi-Cal.
The Covered California individual and family networks are about 2/3rds the size of the old PPO networks
This is a big deal so make sure to check on doctors and hospitals before choosing a health plan. We can verify your doctor/hospitals for Covered California and non-Exchange plans at no cost to you. Call us at 800-320-6269 or email us the list.
Related Pages:
The big doctor squeeze is coming to California
Comparing California EPO and PPO networks
California Doctor Search by Health Plan
You can run your California Plan Quote here to view rates and plans side by side from the major carriers...Free.
Again, there is absolutely no cost to you for our services. Call 800-320-6269 Today!