California health insurance
-
Understand Health Coverage
- Introduction to California Health Insurance
Understand California Health Insurance...and Save
Focus on deductible and Out of Pocket max (detail below)
Medications are no longer an after though but high deductibles may apply (detail below)
Diagnostic lab/xrays may now be separate from main deductible
We've had a popular article California Health Insurance 101 which aimed to introduce readers to how health insurance really worked for almost a decade now. This article has been the cause of much feedback, all of it very positive but things have changed so much on the marketplace (and we're only getting started) that some of the key concepts or take-aways from the original article have become out-dated. Let's dig up the old article and shine some of the rough edges based on today's California health market. It's not bad to start there so you can get a layman's take on the key concepts but here we go.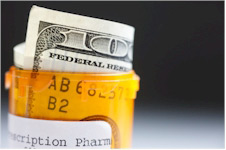 Most people come into the California health market from a life time of group coverage where they didn't have to think too much about their plan...it was just offered to them. When they come into the "private" market, it's enough to affect their health....which we don't want to do! We're going to attempt to break down the key parts of a health plan based on importance so you can run your instant quote and feel confident in what you're reading.
The big ticket items for California health plans
We have two terms for you. Deductible and Max Out of Pocket (sometimes called annual max). People...these two terms are what health insurance in California has become all about over a slow and windy decade of change. I remember no-deductible plans. I miss those days! Rates exploded and deductibles crept in...and then they skyrocketed. When that only went so far to keep the increases down, the Out of Pocket Maxes started to go up as well. In a nutshell, for big bills (think outside office visits and medication coverage), you will have to pay the discounted PPO rate (usually 30-60% lower when in-network) until you meet the Deductible. That's right...you pay 100% of the bills until you meet your deductible. The deductible and max run calendar year so they reset every Jan 1st regardless of when you start the the plan. The deductible is per person generally or occasionally, cumulative for a family. To make it easier, you can expect that the worst you should look at is double the individual deductible for a family of two or more. Same goes for max. When you run your quote, you'll see the deductible and max for each plan. Start there! This is really why we buy California health insurance these days....the big items. A simple surgery can run 10's of thousands of dollars. Easily. $50K is unheard of and we get calls weekly with clients experiencing claims over $50K for a single incident. The minute you land in a facility (sub in hospital, etc), the rates go through the roof. Just a head's up. Some plans' max includes the deductibles while others do not. We can help you decipher this.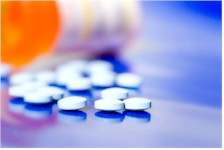 Prescription. In our first 101 article, RX coverage was really an afterthought. It was the beginning of the explosion in cost that brand RX went through but we were still dealing with the Singulairs and Prylosec's of the world at $80/monthly. We complained about the cost but we had no idea! Some of the new drugs can run $50K themselves (think Rheumatoid arthritis). Now we need to really think about this since some plans only cover generic drugs. We prefer the plans that have some kind of brand RX catastrophic cap (albeit high) so as least we can protect ourselves from the risk of these unforeseen medications. Some plans offer generic only or brand RX option (other benefits are identical) with a price difference resulting solely from the medication difference. Yes, you may not be on medications and generic should be fine...but keep in mind that some more exotic health issues can result in very expensive medication. We opt for the high deductible brand RX at a minimum. The potential risks are just too high now for meds.
Diagnostic Lab and X-ray. The changes in California health benefits have mirrored the explosion (as is always the case) in cost and use of MRI's, X-ray, PET, and CAT scans. These are very expensive and now very common. In our original article, these services were just subject to the core deductible and max out of pocket. Not so for many of the new plans. These services now may be subject to the max out of pocket almost as a separate deductible on some popular plans. These plans are popular because they are priced much lower than other mid-level plans but understand that you may have more out of pocket costs for labs and x-rays. Look at your annual premium difference to see if it's justified when you run your instant quote.
Office Visits. Most of the plans that anyone actually buys offer you some fixed number of office visit copays (assuming in-network) before they go to the deductible. It's generally 2-4 annually per family member which should handle 80% of the needs out there. Keep in mind that mental health parity means that certain mental health diagnosis are treated are treated as if medical and those visits can be expensive and much more frequent if needed. The number of office copays come into play here but it's still hard to justify the plans with unlimited office visits due to their cost. Ultimately, this is a personal choice. Keep in mind that preventative benefits will be covered at 100% on all the plans now which is definitely new since our original article.
The big changes in California health insurance via Health Reform
Almost everything is changing. It's not hyperbole but actual reality. We are adding articles almost daily on the new health reform changes and will continue over the next few years. In a nutshell, Jan 1st 2014 brought entirely new plan and rate options to most Californians. Coverage is guaranteed issue but likely more expensive unless you qualify for subsidies. That's only the beginning. Make sure to check out www.calhealth.net for how to best navigate the changes.
Related Pages:
Covered California introduction

You can run your California Health Plan Quote here to view rates and plans side by side from the major carriers...Free.
Again, there is absolutely no cost to you for our services. Call 800-320-6269 Today!