California health insurance
-
Understand
- Blue Cross of California Options

Anthem Blue Cross of California
Approaching almost two decades dedicated to the California health insurance market, we've long been partners and followers of Blue Cross of California, now Anthem Blue Cross. It's been an interesting ride with a carrier that grew to epitomize flexibility, strength, and market leadership. Let's take a look at Anthem Blue Cross on the market from a behind the scenes vantage point.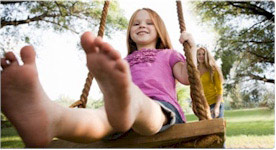 First of all, in most states, Blue Cross and Blue Shield are combined into one carrier. California is unique in that they are two separate carriers at the individual, family, Small Group, and Medicare level. They have their own plans, rates, and are completely separate. We won't get into the history of the split but it has resulted in greater competition which is ultimately good for the State and for California health insurance shoppers. Speaking to brokers from other States, it's interesting to realize just how progressive our market is and a great deal of this is the result of Blue Cross of California's business practices.
We could go through a list of firsts but we'll hit some of the highlights such as the first online application for individual family health. The first ability to offer multiple plans to employees on small group through their roll out of Employee Elect. The first high deductible F plan Medicare Supplement. All of these firsts were copied by the other carriers which shows Anthem's ability to see the future direction of the market. Being an individual California health agent, our concern has always been three pronged...cost, benefits, and flexibility. These are the three concerns that will best determine if our clients are satisfied with their health plan. Now cost has been an issue obviously as the rates have skyrocketed over the past decade but Anthem Blue Cross has always led the way towards newer suites of plans that offered the best health plans on the market.
They continue this trend with the following plans by market:
Individual/Family: Covered California and Off Exchange plans across Bronze, Silver, Gold, and Platinum options
Small Group: Employee Elect with PPO, HMO, HSA, and HRA Options
Medicare: High Deductible F plan, F plan, Part D, and Advantage Plans
One of the Largest PPO and HMO Networks in California
Behind the big three mentioned above, doctor networks follow shortly after and Anthem excels here. They have consistently had one of the largest (if not the largest) PPO and HMO networks in the State. They also participate in the Blue Card network for Group health plans which allows PPO members to use BCBS providers in other States. Inclusion of the most of the top tier hospitals and doctors makes Anthem Blue Cross one of the best choices of health coverage on the market.
Anthem Blue Cross and Covered California
Anthem Blue Cross is one of the dominant big three in terms of Covered California adoption and options. They are the only carrier that offers plans in every California county. In some counties, only Anthem Blue Cross offered coverage through the Exchange which speaks volumes since they are not required to. Pricing has been competitive by area and HMO's, PPO's, EPO's, and HSA's are available in most areas.

Blue Cross of California Application Online and Downloadable
Popular Related Articles:
Participating Carriers in California Health Exchange
California Carrier Comparison

You can run your Health Plan Quote here to view rates and plans side by side from the major carriers...Free.
Again, there is absolutely no cost to you for our services. Call 800-320-6269 Today!