California health insurance - Understand California health coverage - Pediatric Dental Benefits
Pediatric Dental Benefits in New California Health Plans
We're getting new information out daily now about changes resulting from the California health reform push. Some is good and some is...well difficult. In the "good news" camp is a recent update on dental benefits mandated in new medical plans starting Jan 1st, 2014. Let's look at what to expect from this expanded benefit.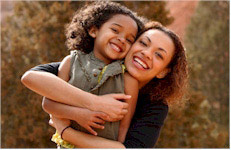 The Pediatric Dental Benefit Mandate
For children enrolled on health plans (individual or small group) between the ages of 0 and 18, pediatric dental benefits will be included in all new medical plans. This change will not apply to Grandfathered plans (plans started and not changed since 3/22/2010) and large group plans (as is currently understood...pending clarification). Of course, the premium will increase to offset this benefits but it will felt in the form of increased health insurance premiums.
The Pediatric Dental Benefits
We do not have concrete benefits yet for this pediatric coverage but we expect a few items based on existing material (assume in-network) and we will update as hard benefit details are provided:
Preventative cleanings twice a year covered with rich benefits (should expect no cost sharing in-network)

A small deductible ($50-75) for minor/major dental procedures.

We have seen notes of a $1000 annual Out of Pocket max for the enrollee. This means that the person would be responsible for up to $1000 in out of pocket expenses for a calendar year with sizable dental bills. We still need confirmation of this cap but it's a large departure from traditional dental plans where the $1000 cap is usually reversed and the carrier will cover up to $1000 of costs (or higher for group) after which, the carrier is done for the calendar year.

The big question mark is orthodontics which has a large cost imprint especially for children. Typical Orthodontic courses of treatment generally run $3K and higher. If the $1000 cap is applied as mentioned above, that will be a great benefit for individuals/families but will have a large impact on price increases. We'll definitely update this page as we get firmer details on this.
Pediatric dental networks
An interesting note on the California health reform changes. Since the benefits are mandated to be richer by law and there's always pressure on premiums, many carriers will offer much more narrow networks of providers. We expect this to be the case as well for pediatric dental benefits. The networks will probably be akin to the current dental HMO list of providers and maybe even more narrow still. The benefit will probably function similarly to an HMO in that the dentist or dental group will share in exposure so that there is an innate cost containment mechanism from the provider themselves.
Essential Pediatric Dental Benefit Versus Stand-alone Dental Plans
What if you are offered dental plans through your company for dependent minors? Great question. It will probably come down to the network and annual cap benefit mentioned above. If you want a richer network with more dentists, the stand-alone dental plan will likely be better but there is a separate cost for this. The stand-alone plan will also probably cap out what they will pay in a calendar year, especially on the orthodontic front. So a quick recap:
Pediatric Essential Dental - no cost (absorbed really), smaller network, capped exposure
Stand-Alone Dental - separate cost, larger network, lower out of pocket max.
We'll update this information as we get more clarity (hopefully soon!)