California health insurance
- Individual and Family - Clear Protection 3300
The Anthem California Blue Cross Clear Protection 3300 Plan
Typically one of the Lowest priced plans on the Individual Family market
Split Deductible for Hospital ($3300) versus other covered benefits ($6800)
Access official Anthem Online Application for Clear Protection plan
The Clear Protection plan is no longer available for enrollment after Jan 2014. The Silver Plan is the Closest Equivalent. You can Quote the Silver Plans here.
If you've been in the California health insurance market for long enough (let's say a decade plus), you start to recognize trends even in such a changing landscape as we have right now. Generally, there are just a few plans, definitely less than 10 and usually closer 3-4 that really make any sense across all the carriers. These plans don't always remain the top pick as things change over the period of years (we'll discuss why later) but while they're there, it's hard to justify any other plan on the market. Right now, Anthem of Blue Cross' Clear Protection 3300 is on that short list. Let's discuss why and also look at the pros and cons of this plan selection.
The last of the Clear Protection PPO Plans
The Clear Protection 3300 is the last remaining plan of a suite of plans which also included a Clear Protection $1000 and $5000 plan, both of which worked the same way but with different deductibles. We lost our Clear Protection $5000 (able to move to $3300) and shortly after, we lost the Clear Protection $1000. This is probably fine since the $3300 option generally made the most sense in terms of pricing to benefits. So what makes the $3300 plan so great?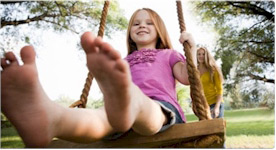 Generally one of the lowest priced plans on the individual market
Pricing. In general, the Clear Protection $3300 plan will be one of the best 3 plans in terms of pricing on the California health insurance market. The other plans are brand new plans which will likely see some price changes over time (i.e....they're underpriced). Long term, the $3300 may also go up but today's meaning of long term is just to Jan 2014 when everything changes anyway so there's less risk in making such a decision than in the past. The plan is PPO and has full access to Anthem's PPO network of providers (which is extensive in California) and access to the Blue Card national network of BCBS PPO providers in other States. Preventative is also covered at 100% for eligible expenses in-network which is true for all plans but an added bonus for such an affordably priced plan. Maternity is also covered effective 7/1/2012 as with all California individual health plans. Let's get into the core benefits.
Two deductibles (think hospital versus other services)
As the name hints, you have a $3300 calendar year deductible for hospital related services. You then pay 40% of the PPO negotiated rates for further services until you hit the Out of pocket max of $3500. For the really big bill, your true exposure is $6800 (adding the deductible and max). Other services are subject to the main $6800 max but that's still your cap. You get two office visits at $40 copays (in addition to preventative) and generic copays at $15. It's best to think of it as a generic only plan although you can get brand copays once a catastrophic $7500 deductible is met which we like as opposed to just generic only. The one wrinkle is that diagnostic lab/xray is subject to the max out of pocket and does not go towards deductible. In light of that, how does the pricing stack up...in other words, what are we saving to take on this exposure?
How is pricing for Clear Protection 3300 is based
Of course pricing is very dependent on age and to a lesser extent, zip code. Generally, the next plans up that make sense are Anthem's Smart Sense plan (standard RX to compare apples and apples) or Shield's Wise PPO plans (generic and brand included). For a single 35 year old, the difference in premium might be $500 annually. Keep in mind that the labs will still be subject to a high deductible ($3500 in our case). For average years, you won't feel the difference between these plans. For the very large bills, you still won't feel the difference since the true out of pocket is similar (actually better on the $3300 Clear Protection plan).
We might recommend one of the other plans if brand name drugs are a concern (in that case, Shield's Wise plans or Smart Sense Upgrade RX depending on pricing) or if a person wants unlimited office visits. Otherwise, the Clear Protection $3300 is hard to beat. Of course, we're happy to walk through the various options with you based on your specific situation.
You can run your Health Plan Quote here to view rates and plans side by side from the major carriers...Free.
Again, there is absolutely no cost to you for our services. Call 800-320-6269 Today!